Italian steel manufacturer opts for Liebherr electric
07.12.2021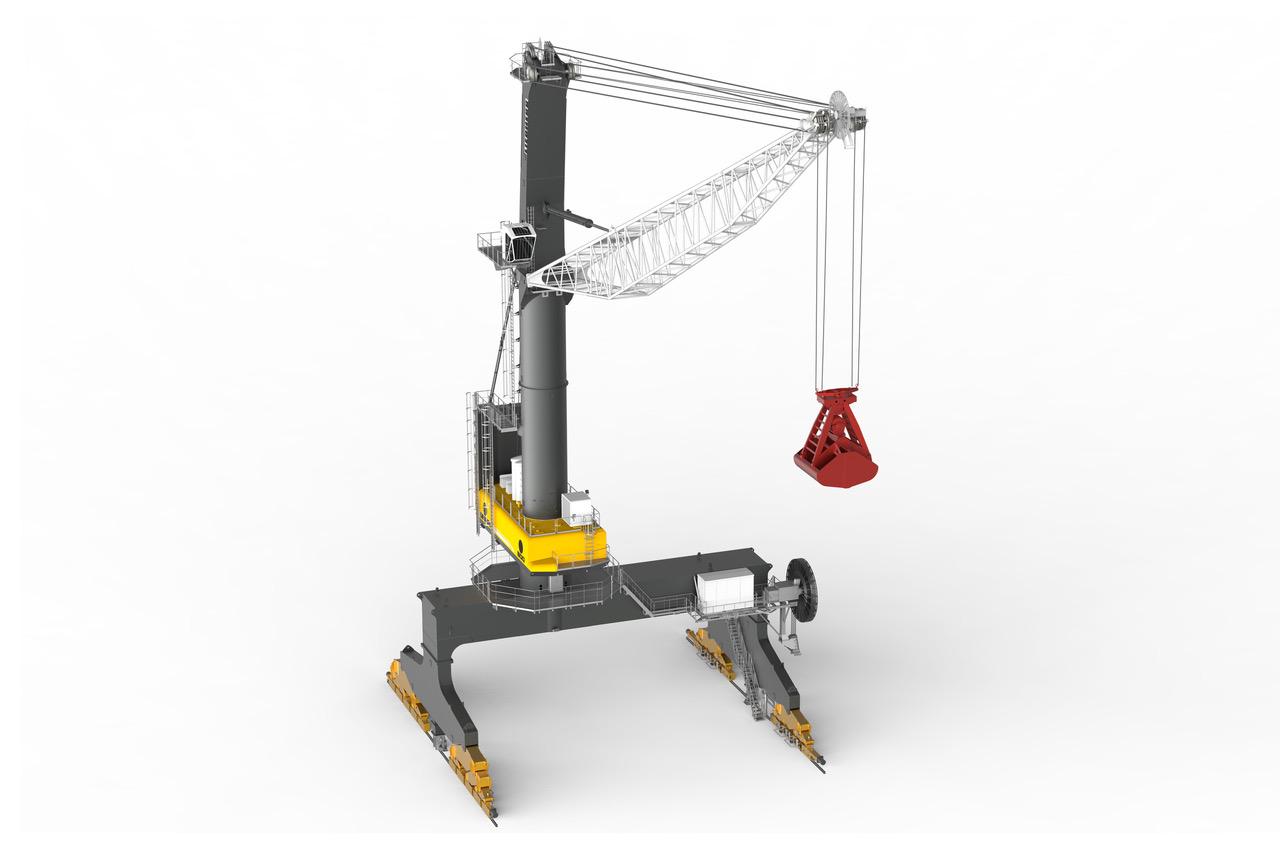 Italy's leading steel manufacturer Acciaierie d'Italia has placed an order for four Liebherr large portal cranes for the commercial port of Taranto.
The LPS 800 cranes are completely electrically driven, ensuring emission-free cargo handling, and will be used for handling raw materials for steel production.
The steel processor has ordered a customized portal version of the 800 model; detaching the crane substructure via a portal, meaning the crane can move along the quay edge, on the already installed rail, and at the same time, the space under the portal can be used.
Andreas Müller, Liebherr sales director for mobile harbour cranes said: "These four gigantic portal cranes run 100% electrically and thus enable emission-free material handling. Acciaierie d'Italia also secures an unrivalled handling performance in the MHC market with the four LPS 800s. We are looking forward to this exciting partnership."
The new cranes have a 4-rope configuration with a maximum lifting capacity of up to 144 tonnes and have been equipped with an e-drive allowing them to be operated without local emissions.
The cranes are also equipped with the Pactronic hybrid power booster developed by Liebherr. The Pactronic is an additional pressure storage that accumulates sink energy, or excess energy from the electric drive, and returns it to the closed hydraulic circuit in the form of pressure when required.
This allows the power in the lifting process to be increased. Moreover, surplus energy is not wasted but fed back into the circuit and used efficiently.