Ainscough Crane Hire responds to train crash emergency
18.11.2021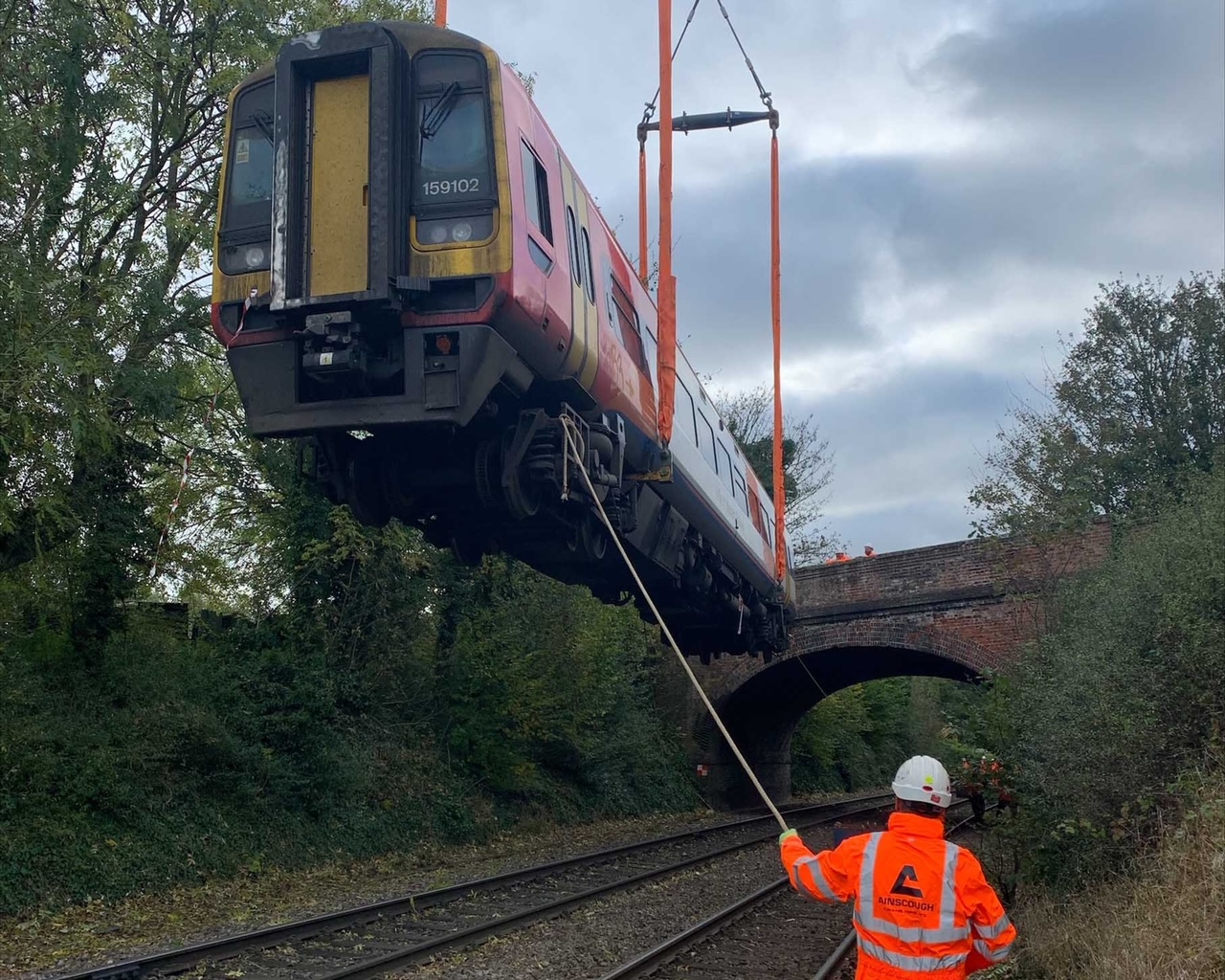 Ainscough Crane Hire was recently called upon for urgent lifting solutions in the aftermath of a train crash in Salisbury, England.
Two passenger trains collided on the approach to a tunnel near Salisbury station at approximately 18:45 GMT on 31st October.
Ainscough Crane Hire was contacted by Network Rail several hours after the crash.
The crane hire company utilised an 800t mobile crane, since the five carriages could not be jacked or lifted by a rail crane. The carriages were lifted onto lorries where they were transported to The Long Marston Rail Innovation Centre, prior to being unloaded by additional Ainscough cranes ahead of further inspections.
Andrew Spink, heavy cranes operations director for Ainscough Crane Hire said: "This is the sort of job we hope we never have to work on, as doing so means there has been an incident which has put people's safety in danger.
"Such incidents are thankfully rare in the UK, but we as a business stand ready to support our colleagues in the rail industry whenever we are needed. Therefore, when the call came through from Network Rail regarding the Salisbury crash, we immediately set to work in exploring the best lifting solution to clear the tracks and allow the repairing of the railway line and signalling equipment. Our thoughts are with those that were hurt in the collision."