ALL Crane's "Blue Beast" debuts in the US
23.09.2021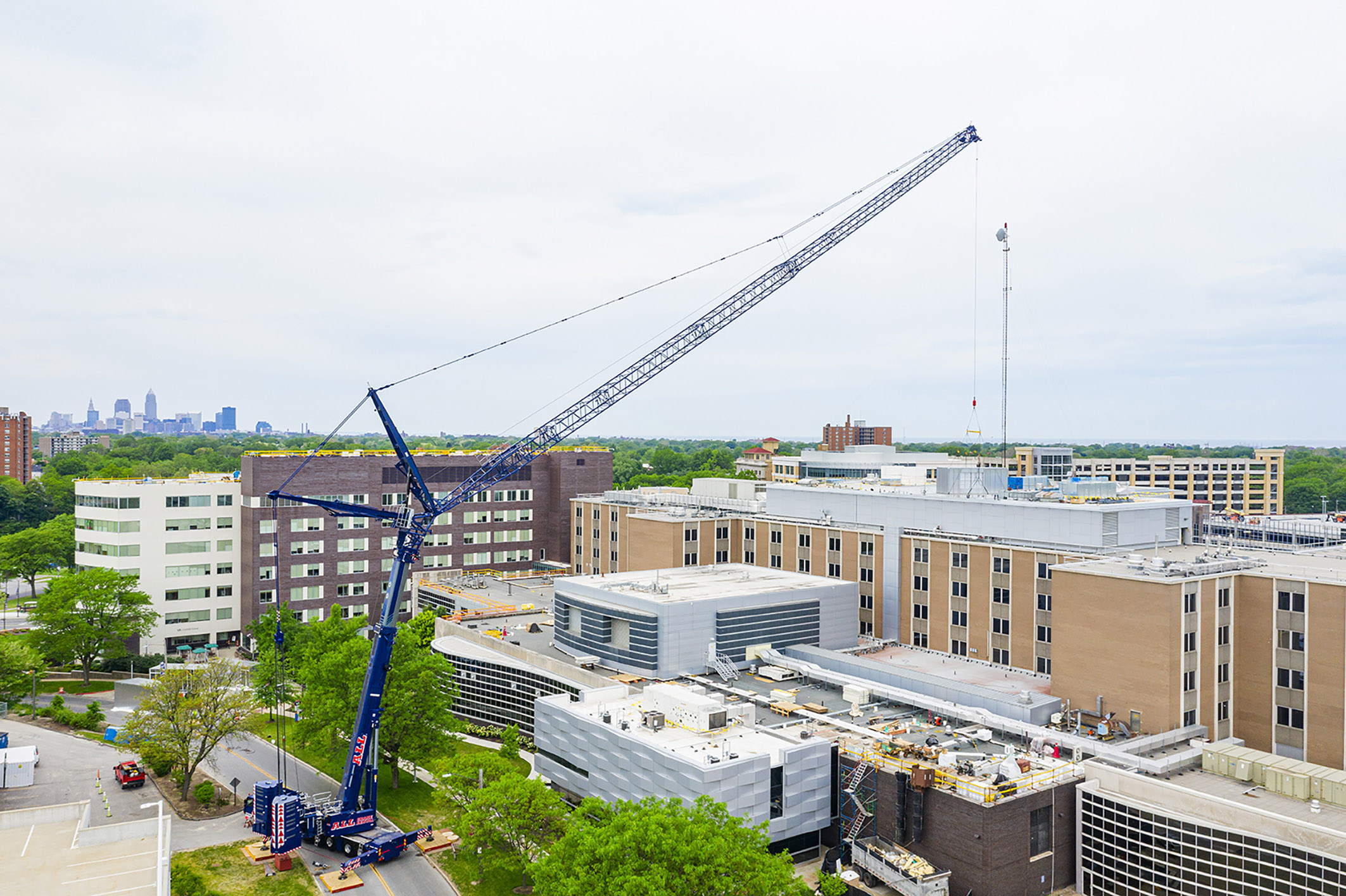 The "Blue Beast", an all-terrain crane with the industry's largest lifting capacity on eight axles, made its debut recently on a project at a Veterans Administration Hospital in Cleveland, Ohio, US.
The newly delivered Liebherr LTM 1650-8.1, dubbed the "Blue Beast" due to its striking cobalt blue paint job, performed its inaugural lift for ALL Erection & Crane Rental.
Introduced at Bauma, the world's leading construction machinery trade fair in 2019, the LTM 1650-8.1 is Liebherr's successor to the LTM 1500-8.1, the best-selling large crane ever. The new model has a 700 t (770 US-t) capacity, exceeding its predecessor's capacity by between 15 and 50 percent, depending on the equipment package selected.
The job at the VA hospital involved construction of a mechanical room and lifting six air handler sections. The crane was set up on the street and had to lift over another building to reach the work area.
"Given where we had to set up the crane, higher-capacity machines wouldn't have fit, and cranes small enough to fit couldn't lift the necessary weight at that distance," said Brian Meek, equipment specialist for ALL Crane.