Boom Booster eases the load for Rumailah Lift Boat project
01.12.2021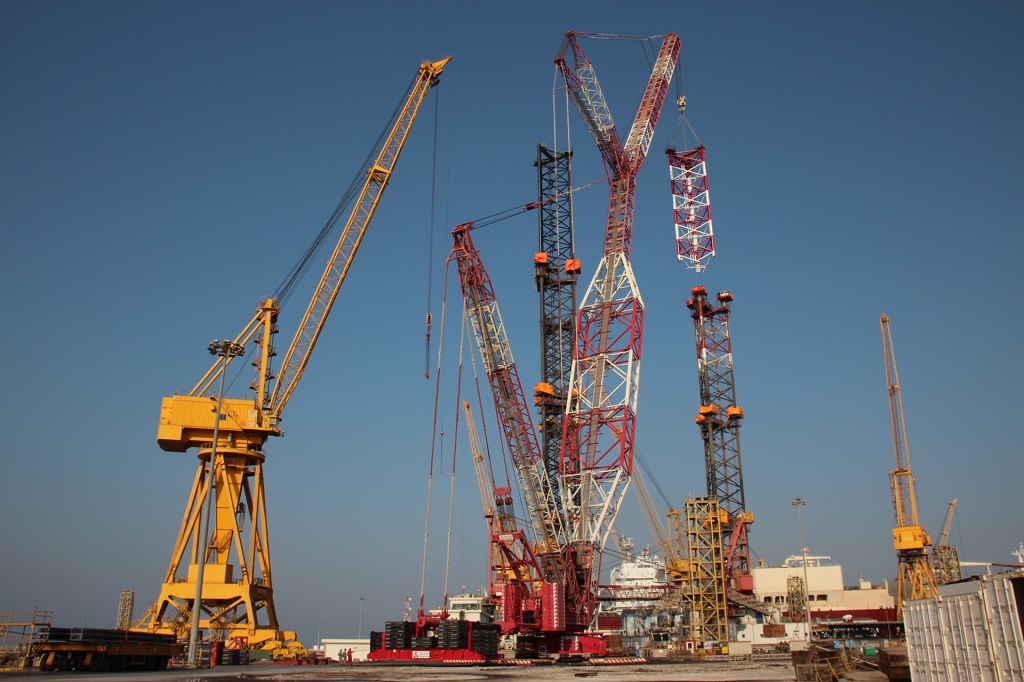 Kuwaiti crane service provider Integrated Logistics has deployed its 1,600-tonne capacity CC 8800-1 to lift 240-tonne spudcans and 246-tonne jack-up legs. The Tadano lattice boom crawler crane was used for the Rumailah Lift Boat at the shipyard in Ras Laffan for Qatari customer N-KOM.
The spudcans had a diameter of 14.7 meters and a height of 7.4 meters, while the jack-up legs had a length of 40 meters and a width of 8.20 meters. The heavy loads had to be moved at a radius of 67 meters.
Integrated Logistics Co. general manager Manoj Kumar said: "Whenever we have to move extreme loads at a large height and a wide radius, that's when our CC 8800-1 comes in. The reason is simple: Especially when equipped with the Boom Booster, the crane can take care of lifts that would normally require two cranes.
"Being able to take care of the job with the CC 8800-1 alone enabled us to do the project much faster and much more cost-effectively than would have been the case with two cranes."
To transport the CC 8800-1 from the ILC branch in Kuwait directly to the shipyard in Qatar, the company used a barge. Once at the shipyard, the crane was set up with a BSFL Boom Booster configuration with an 82-meter main boom and a 72-meter extension in ten days.