Comansa 21CM550 constructs India's first ever cable-stayed railway bridge
01.11.2021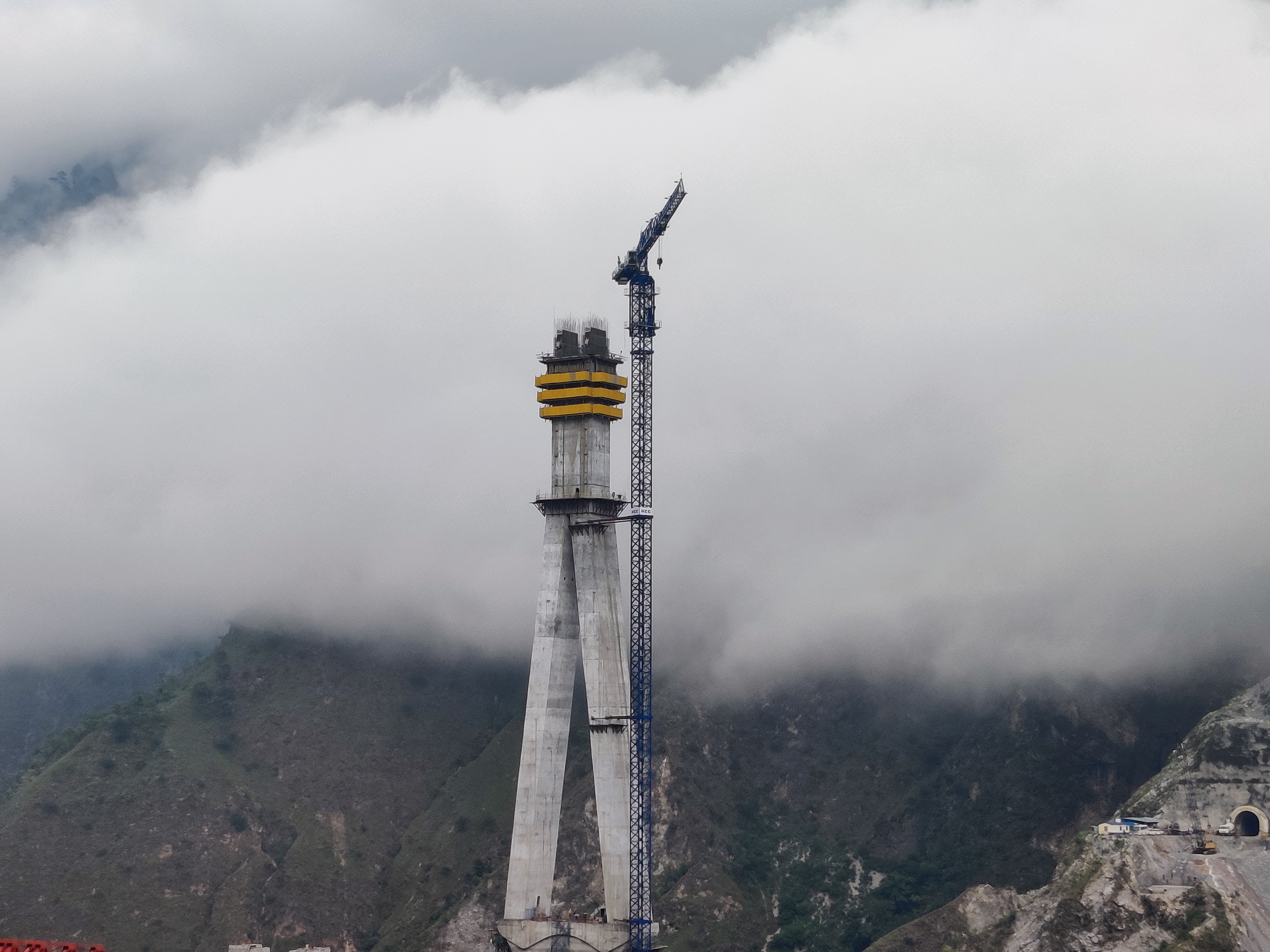 A Comansa 21CM550 tower crane is working on the construction of the first cable-stayed railway bridge in India, 331 metres above a river.
The Anji Khad Bridge is an historic project for the Indian railway and is being constructed by Hindustan Construction Company (HCC) for the Udhampur Srinagar Baramulla Rail Link Project, which will connect Katra and Reasi Station on the Jammu-Baramulla line.
To respond to the demands of the project and the challenge involved in constructing the pylon at such a remote, complex site, HCC selected a 21CM550 flat-top crane, from Comansa's 2100 series.
The patented crane boasts an automatic trolley change, along with a power lift system, allowing variable loads to be dealt with while ensuring maximum efficiency.
Developed for easy assembly, the 21CM550 tower crane is also equipped with a lightning protection system that has been designed to prevent damage to its electronic devices. It is also designed to withstand wind pressure in accordance with European C25 standards.