Brazil's Darcy Pacheco adds giant Liebherr mobile crane
01.09.2021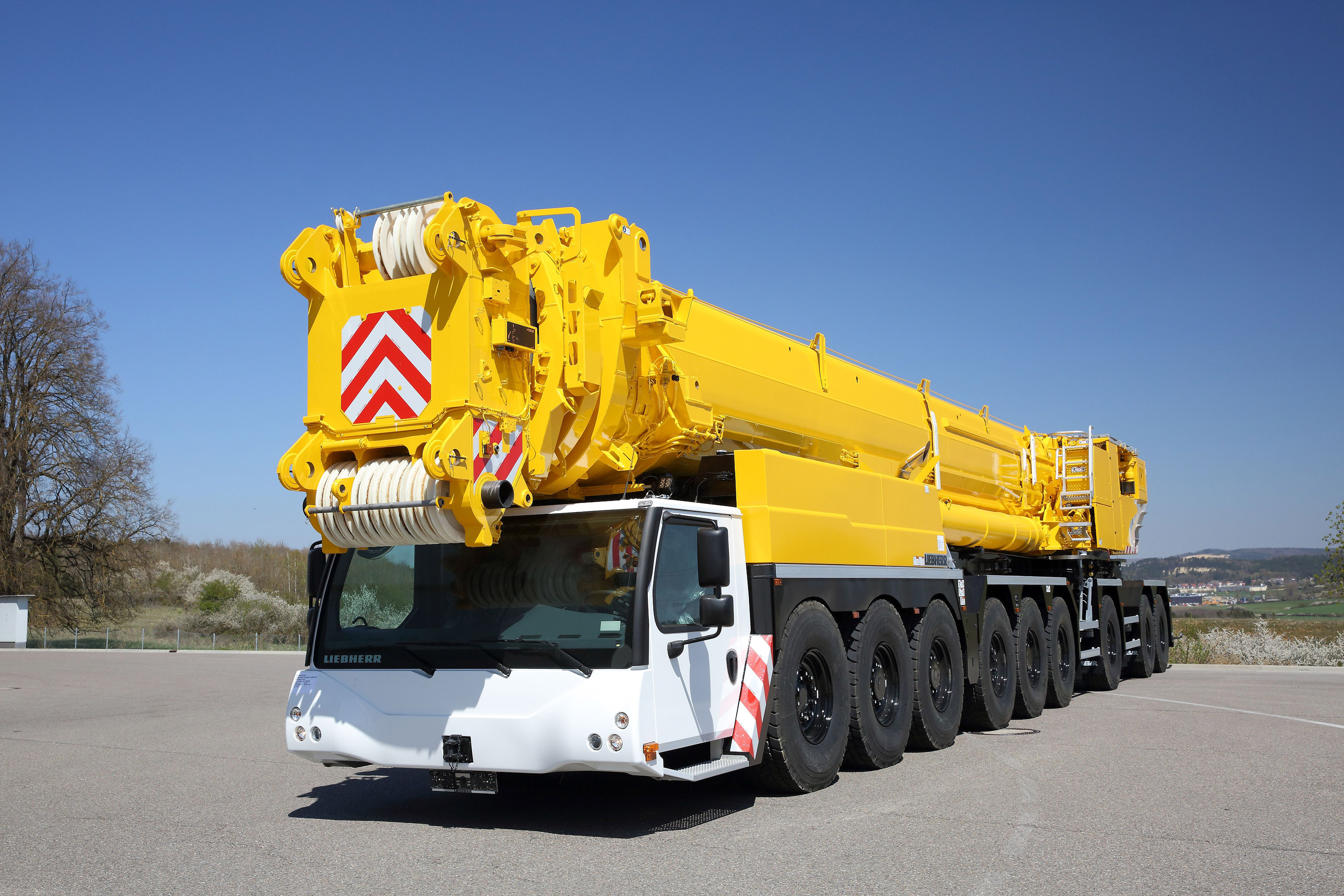 Brazilian cargo handling and special transport company Darcy Pacheco Soluções de Peso received its newest mobile crane when an 800-tonne-capacity Liebherr LTM 1750-9.1 joined the fleet recently.

Darcy Pacheco ordered the heavy-duty, nine-axle crane with telescopic boom extension and 91 metre luffing jib, and it will be put to work in maintenance operations at a thermoelectric plant in the northeast of the country.

"When we chose the LTM 1750-9.1, we had its high load capacities at large radii in mind," says Eduardo Silva, maintenance director for Darcy Pacheco. "With this 800-tonne crane, we are able to perform services that we used to perform with crawler cranes, benefiting from greater mobility and the possibility of operating in more restricted locations."

The LTM 1750-9.1 mobile crane will operate mainly in the maintenance of industrial plants, such as petrochemicals, pulp industry and maintenance of wind farms.

"Our partnership with Liebherr has been going on for years," added Silva. "We already had mobile cranes with capacities between 100 and 500 tonnes, and 400 to 750 tonnes crawler cranes in our fleet."

The Darcy Pacheco Group was founded in 1977 and comprises three companies. Darcy Pacheco Soluções de Peso specialises in hoisting work of all kinds, while DPS Wind focuses on assembling and maintenance of wind turbines and Pacheco Logística provides heavy and special haulage services.

In addition to a number of other machines, the Darcy Pacheco Soluções de Peso fleet includes telescopic mobile cranes with lifting capacities up to 800 tonnes and crawler cranes with lifting capacities up to 750 tonnes.