Eurogrúas 2000 takes on more wind power projects with Liebherr LR 1700-1.0
20.12.2021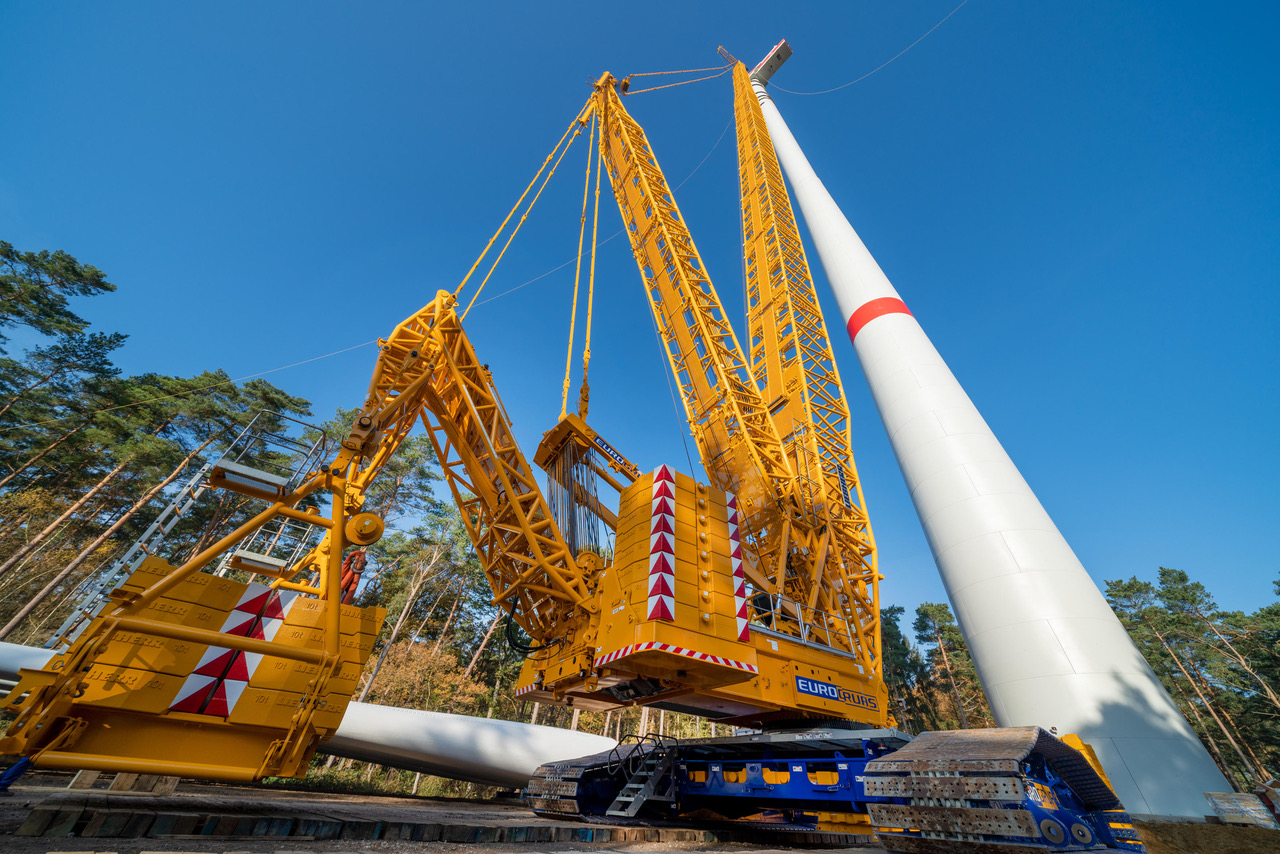 Spanish crane and heavy lift company Eurogrúas 2000 has taken delivery of a new Liebherr LR 1700-1.0 crawler crane.
The new 700-tonne crane replaces a 600-tonne crawler crane that the Spanish company mainly used in the wind power sector. Eurogruas 2000 chose the LR 1700-1.0 as "the machine fits perfectly with the requirements of this market in terms of the weight and height of the current wind turbines", said Javier Sato, partner of Eurogrúas 2000.
Sato continued: "The LR 1700-1.0 is the ideal addition to our machine fleet. We have smaller narrow track cranes that are very well suited for certain types of wind power projects. As a larger model, we operate the Liebherr LR 1800-1.0 crawler crane. We needed a crane to fill the gap between 600- and 800-tonne cranes."
The Liebherr LR 1700-1.0 went directly from the mobile crane factory in Ehingen to various wind farms spread across Germany, to carry out the assembly of 20 wind turbines with a hub height of 161 metres and unit weights of up to 86 tonnes.
"The fact that a company like Eurogrúas 2000 is awarded an international project of this kind, which involves working beyond the borders of its own country, is proof of the trust and recognition shown to us by a customer with whom we have had a business relationship for years and with whom we have already carried out other national and international projects. It is also confidence in the right choice of crane," commented Sato.
The Eurogrúas Group has a fleet of 130 cranes, of which 113 units are from Liebherr.