Gulf Stream Marine wins at the MYCRANE-sponsored Heavy Lift Awards
20.10.2021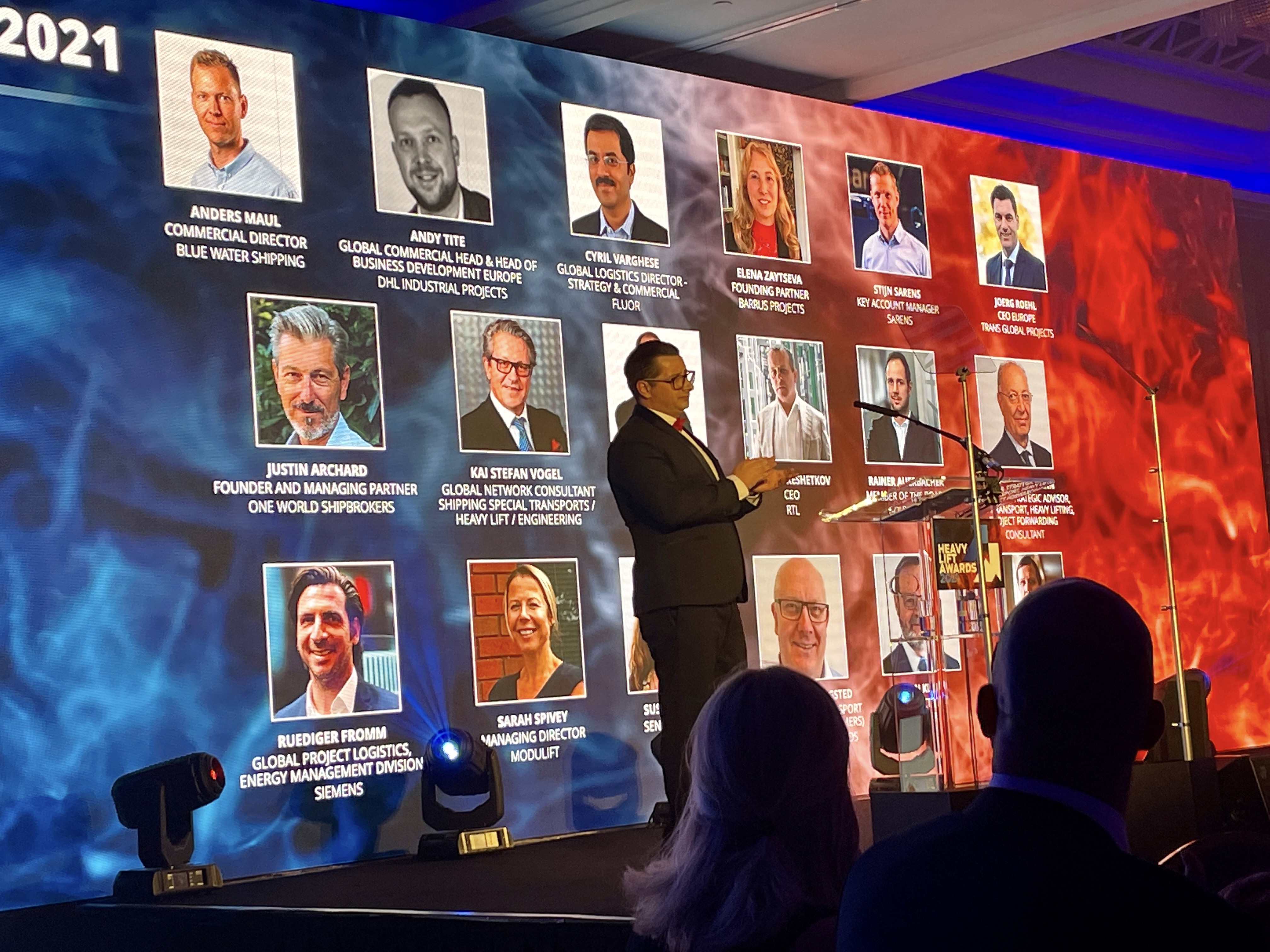 US-based Gulf Stream Marine was named winner of the Safety category, sponsored by MYCRANE, at last night's Heavy Lift Awards, held in London.
Other winners at the event, which included a guest list of over 300 people from around the world, included Fagioli, Collett & Sons Ltd and Deugro, which picked up the Project Logistics Provider of the Year and Project of the Year prizes.
Industry veteran Dennis Mottola received the Lifetime Achievement Award and was honoured for his contribution to the project cargo industry.
Congratulations to all those who participated in this year's Heavy Lift Awards and we look forward to next year's event!