Hess GmbH expands fleet with Liebherr LTM 1150-5.3 mobile crane
13.12.2021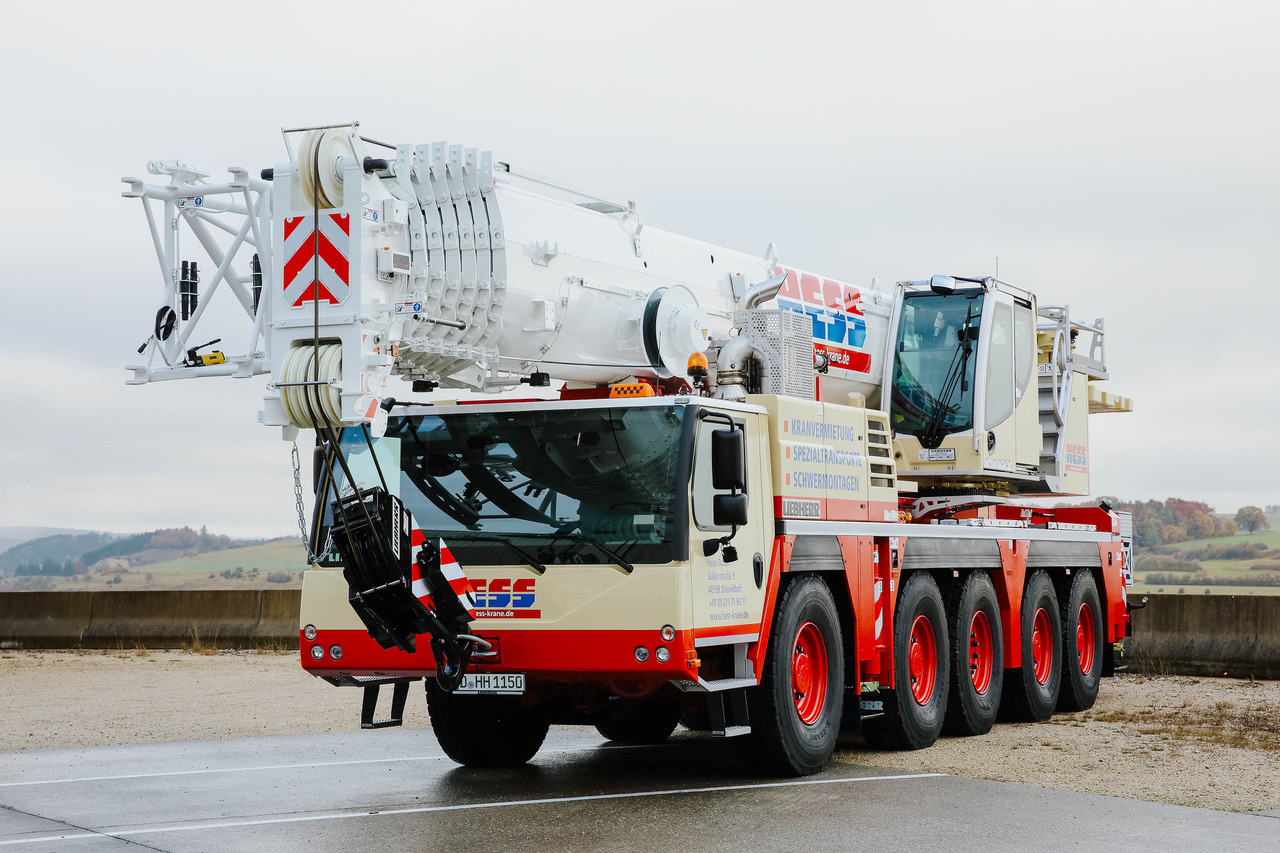 Düsseldorf-based company Hess GmbH has expanded its crane fleet with a Liebherr LTM 1150-5.3 mobile crane.
The firm, responsible both for the rental and for the use of the cranes for its own machine installation work, relies solely on Liebherr mobile cranes.
Company proprietor Joachim Hess explained: "The LTM 1150-5.3 is a modern, powerful crane which we can use flexibly due to the fact that its road-going state can be varied. It is also compact and manoeuvrable – a major benefit for many of our jobs."
Oliver Kuldtzun, manager of the crane department, added: "We ordered the crane with the VarioBase variable supporting base because it delivers additional safety, particularly on restricted sites. And it also gives us additional lifting capacity directly above the outriggers."
The LTM 1150-5.3 has the longest telescopic boom in its crane class at 66 metres and is on a par with crane types in the 200-tonne capacity class. It carries nine tonnes of a ballast with a gross weight of 60 tonnes, meaning it can complete lots of jobs without requiring additional ballast transport vehicles.