HSC launches EU Stage V compliant crawler crane
11.01.2022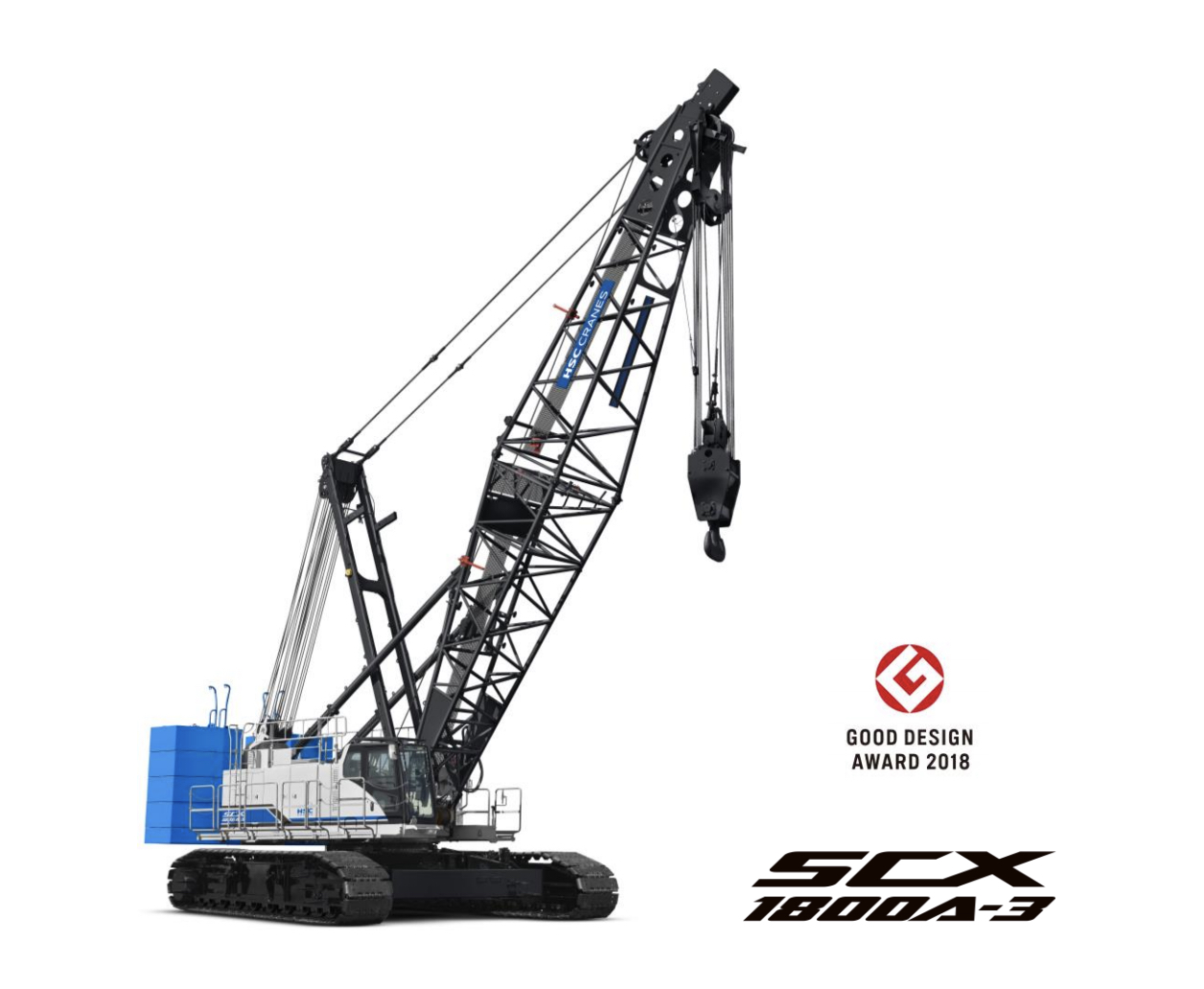 Heavy Industries Construction Cranes Co Ltd (HSC) has announced the launch of a new crawler crane that meets EU Stage V exhaust emission regulations.
The SCX1800A-3 has a maximum 175-tonne lifting capacity and follows on from the release of the SCX800A-3 and SCX1000A-3 launched in December.
The SCX1800A-3 is powered with a new-generation Cummins B6.7 engine, together with an advanced control system that includes ECO winch mode and auto idle stop function for energy-efficient operation.
Exhaust post-processing systems consist of a muffler filter and urea SCR. The preliminary stage muffler filter reduces PM, while the subsequent stage urea SCR cuts down on NOx emissions.
Maximum main boom and crane jib combination is 75m and 31m. A two-auxiliary sheave is also available to provide greater lifting performance. A 132 kN (13.5t) rated line pull winch is optionally available.