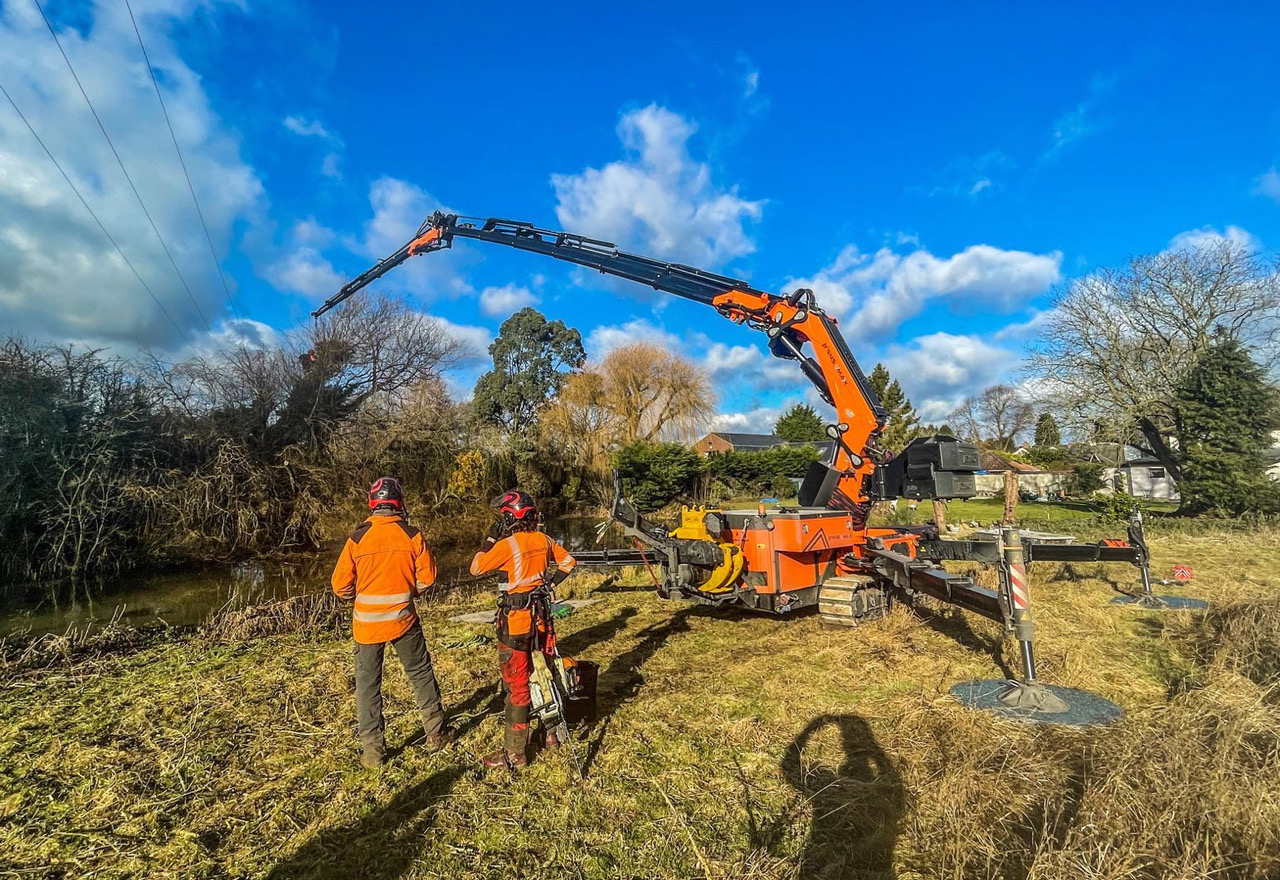 Brett Skelton's Greenworx Ltd has taken delivery of a Jekko JF545 V-Max crane.
The new model has been delivered the Darlington based vegetation clearance services company, that specialises in vegetation clearance on power lines and public roads.
The V-Max version of the Model JF545 is a multi-purpose and multi-tool solution fitted with an additional and independent hydraulic system that allows for the use of the jib with a vast range of remote-controlled tools such as a grapple saw or a clamshell bucket.
Russ Taylor, owner of JT Cranes, Jekko's UK dealer, said: "The customer needed a very efficient machine for forest maintenance that would also offer higher performance in confined places and that would be easily transported on their low loader trailer. The JF545 V-Max is the best solution to meet all these requirements at the same time".
Greenworx Ltd added: "We've been fans of these cranes since the very beginning and we've been impressed by their ability to reach confined places and offer several outrigger configurations. This model has been an inevitable choice: it goes through uneven grounds, it's a compact crane with an outstanding maximum lifting capacity and it safely clears dangerous trees using a remote-controlled grapple saw from a safe working area without jeopardizing our operators' safety."