Ley-Krane opts for rope pull telescopic boom
22.02.2022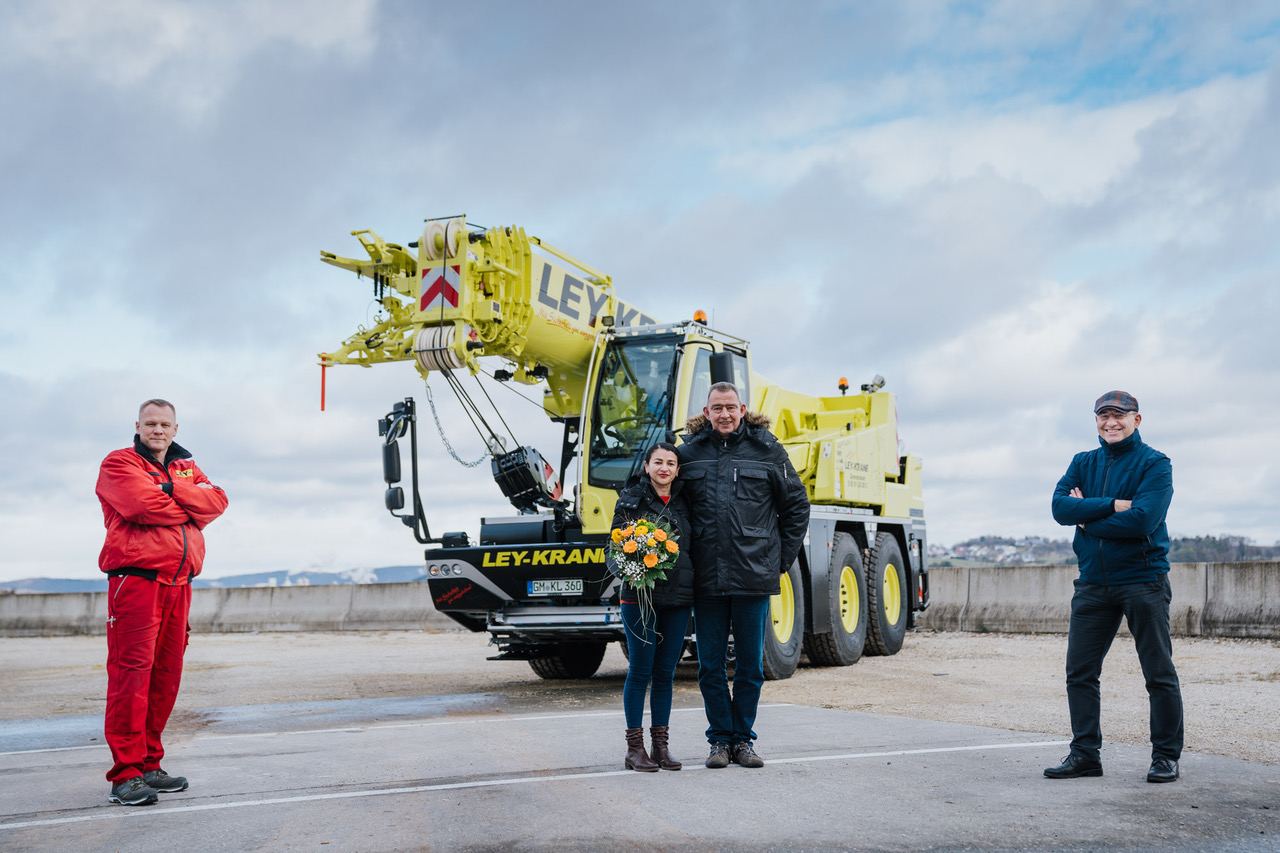 German crane contractor Ley-Krane GmbH & Co. KG has purchased a new Liebherr LTC 1050-3.1, opting for rope pull telescopic boom.
The Liebherr LTC 1050-3.1 was originally designed with a 36 metre telescopic boom with the crane manufacture's TELEMATIK telescoping system. Ley-Krane decided on the rope pull option for telescoping the boom.
Since 2020, Liebherr has been offering rope pull technology on the 50 tonne model – an option that has been in widespread use on other crane models for decades. The two alternatives have their own advantages depending on the type of job. The rope pull mechanism is ideal for crane contractors who wish to use powerful, compact cranes inside buildings. The synchronous telescoping of multiple telescopic sections on the 31m boom using a 2-way pulley block, makes it faster than using TELEMATIK.
Ley also opted for Liebherr's RemoteDrive option for controlling the undercarriage, along with Liebherr's variable supporting base called VarioBase.
"It takes the strain of the operator and enables hoists to be made which otherwise would not be possible in safety," said company owner Markus Ley.
"The crane has a great engine and is very comfortable to drive. In our mountainous region, that gives the crane driver a real feeling of safety. The boss buys the cranes that he would like to work with himself."
Ley-Krane GmbH und Co. KG based in Gummersbach operates a fleet of over 300 working platforms and 17 mobile cranes with lifting capacities between 30 and 500 tonnes with its 31-strong workforce. The family-run company was founded in 1850 and is now managed by the sixth generation of the same family.