Mining and wind give Liebherr a lift in Chile
16.11.2021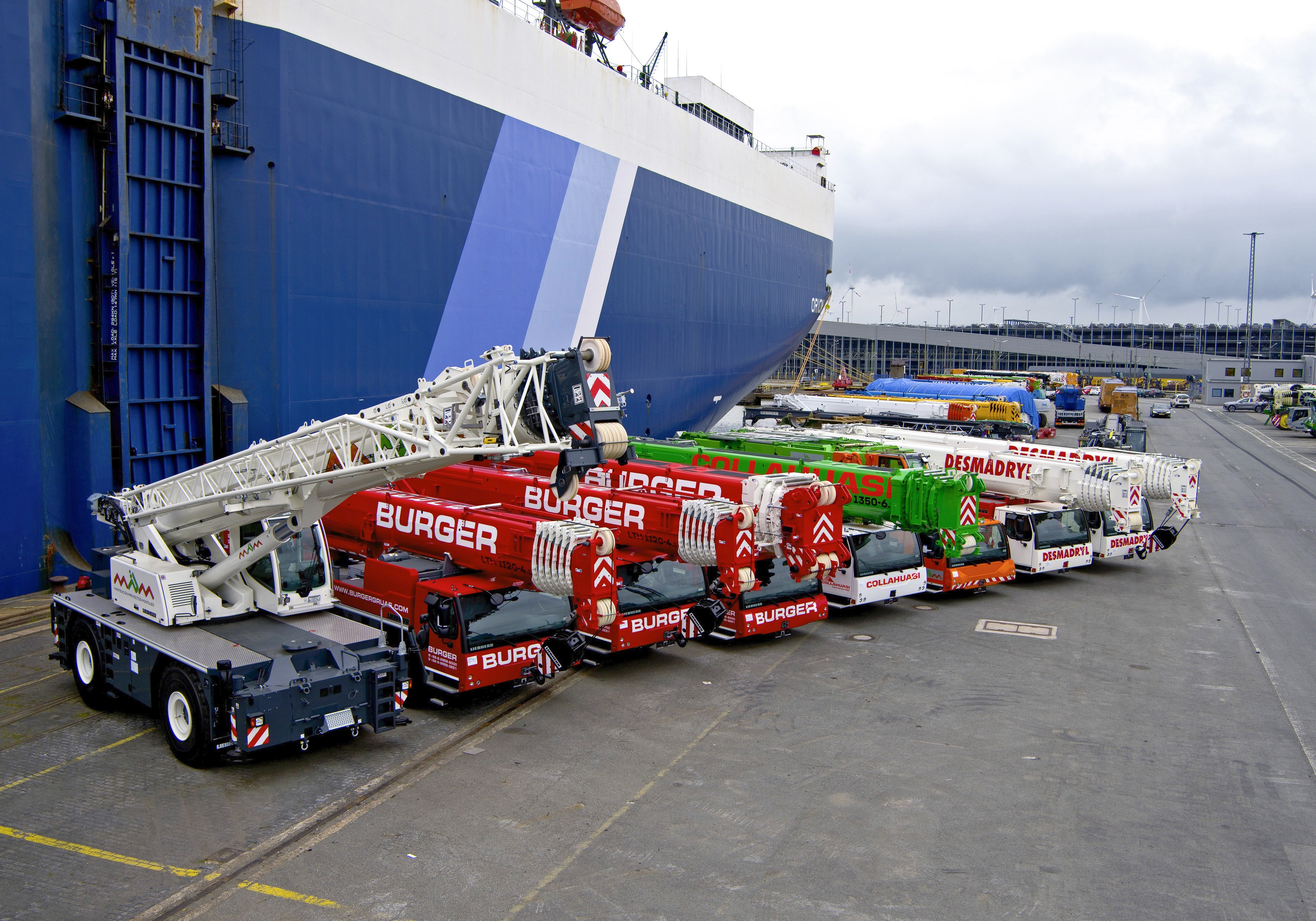 Liebherr saw strong demand for mobile cranes in Chile last year, the mobile and crawler cranes manufacturer said.
Chile is one of the leading economies in Latin America and one of the largest raw materials producers in the world. Mobile cranes are in high demand for mining and wind power projects.
Felix Mussotter, who is responsible for Latin America in his role as sales representative for Liebherr-Werk Ehingen GmbH, said: "Chile has 40% of the established copper reserves in the world. It has the largest copper mine in the world. In addition, Chile is increasingly turning to renewable energy. This means that there is a wide range of applications for mobile cranes, for example for assembling and servicing large mining machines and for erecting wind turbines. Sales of mobile cranes in Chile is above average this year."
Chile is a country full of geographical peculiarities. Only 120 kilometres wide on average, it reaches a north-south extension of over 4,200 kilometres with deserts, forests and eternal ice. The majority of the country consists of mountains up to 6900 metres in height. Fitted with special equipment, Liebherr machines and cranes have to satisfy high requirements, such as working at high altitudes and in extremely low temperatures.
"We are naturally delighted with all the orders, but it is a genuine logistical challenge to ship so many cranes at the same time – starting from the shipping company to handing them over to the customer", said Hubertus von Sperber, head of the mobile crane division at Liebherr in Chile.
Liebherr has a network of service outlets in Latin America and employs more than 400 people in Chile. The majority of them are based in the workshops at large copper mines providing maintenance services for Liebherr dump trucks and mining excavators.
Liebherr Chile S.p.A., based in the capital Santiago, is responsible for the sales and service of mining machines, maritime cranes, tower cranes as well as mobile and crawler cranes in Chile and neighbouring markets.
The company has a customer service centre especially for mobile and crawler cranes In the north of the capital near the international airport and right on the motorway. In addition, Liebherr provides service to its mining customers from La Negra, another site in the north of the country.