Liebherr crane rescues 'elephant' from the River Wupper, Germany
13.10.2021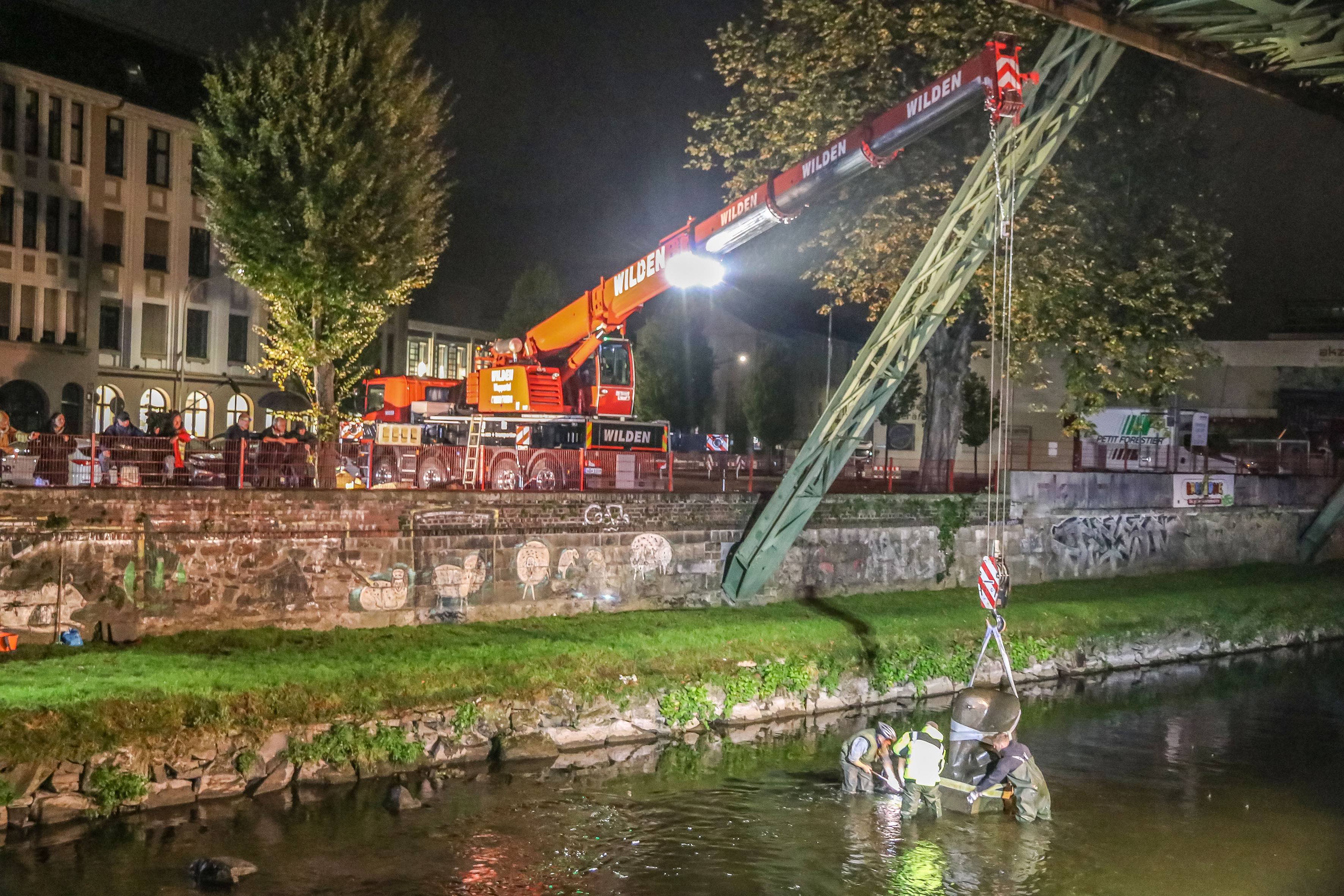 Crane rental company Wilden Kran-Vermietung GmbH undertook a project with a difference recently, when it hoisted an elephant sculpture from the River Wupper in Germany.
The floods in July had torn the sculpture out of its anchoring, so it had to be repositioned using a Liebherr LTF 1045-4.1 truck mounted telescopic crane. The crane hoisted the artwork, weighing 3.5 tonne and measuring 1.8 metres in height, out of the water and put it back in its original position below the Wuppertal suspension railway.
The stone sculpture is part of a collection designed by various artists to decorate the re-natured river and to help the river's drainage, support oxygen enrichment and catch dead wood.
To provide the elephant with greater protection in the future, the LTF 1045-4.1 inserted several quarry stones upstream to reduce the water pressure on the sculpture.