Liebherr rolls out fourth-generation tower crane operating system
08.11.2021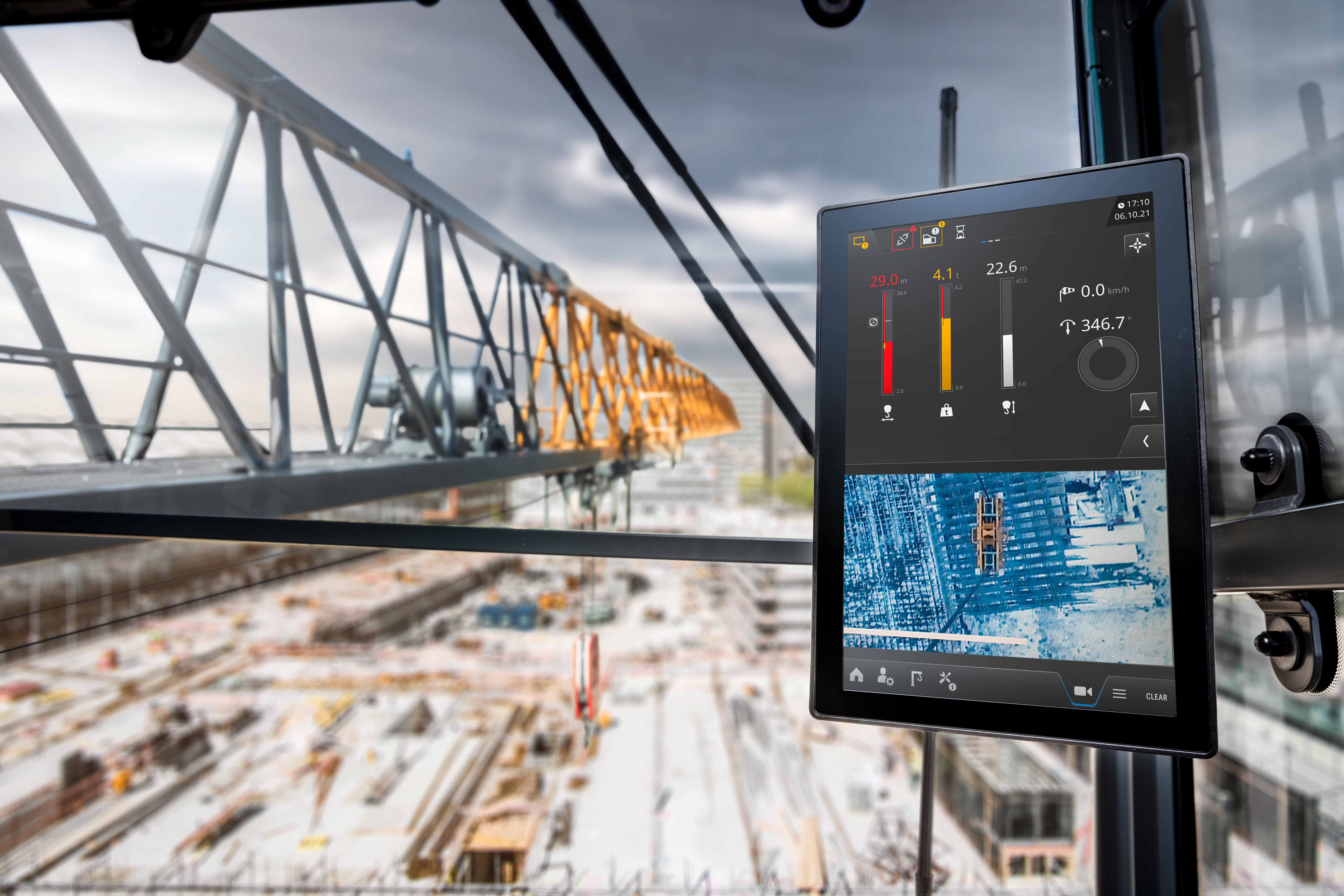 Liebherr is in the process of delivering its first tower cranes featuring a newly developed display. The 12-inch display with multi-touch technology and intuitive operation now comes as standard in EC-B and EC-H series tower crane cabins.
For crane operators and assembly engineers, this fourth-generation Electronic Monitoring System (EMS) is said to bring major improvements in operability and especially in terms of crane scaling.
Liebherr enlisted the experienced support of the experts at User Interface Design GmbH. The focus for the development process was on eliminating distractions and displaying exactly the right elements required. The result is a streamlined menu structure with easily recognisable icons and symbols.
Crane operators and assembly engineers have tailored menus, a wide range of languages and a choice of metric or Anglo-American units of measurement. The anti-reflective and dirt-resistant touchscreen provides optimal readability with a choice of daytime and night-time viewing modes. Personalised settings can be saved and retrieved at the start of a shift.
An external screen for the hook camera is no longer necessary as the image can be integrated into the EMS-4, providing visibility on one device, enabling greater precision and safety.
The introduction of the new display also increases operator comfort in terms of crane cabin settings. For instance, the air-conditioning system and windshield wipers can be conveniently controlled via the multi-touch display. It is also possible to use the ergonomically positioned, easy-to-reach membrane keys for such purposes. Everything is networked together so that each control element displays the same information.