Saudi Arabia construction project gets underway with 12 tonne NC-B 12-70
25.01.2022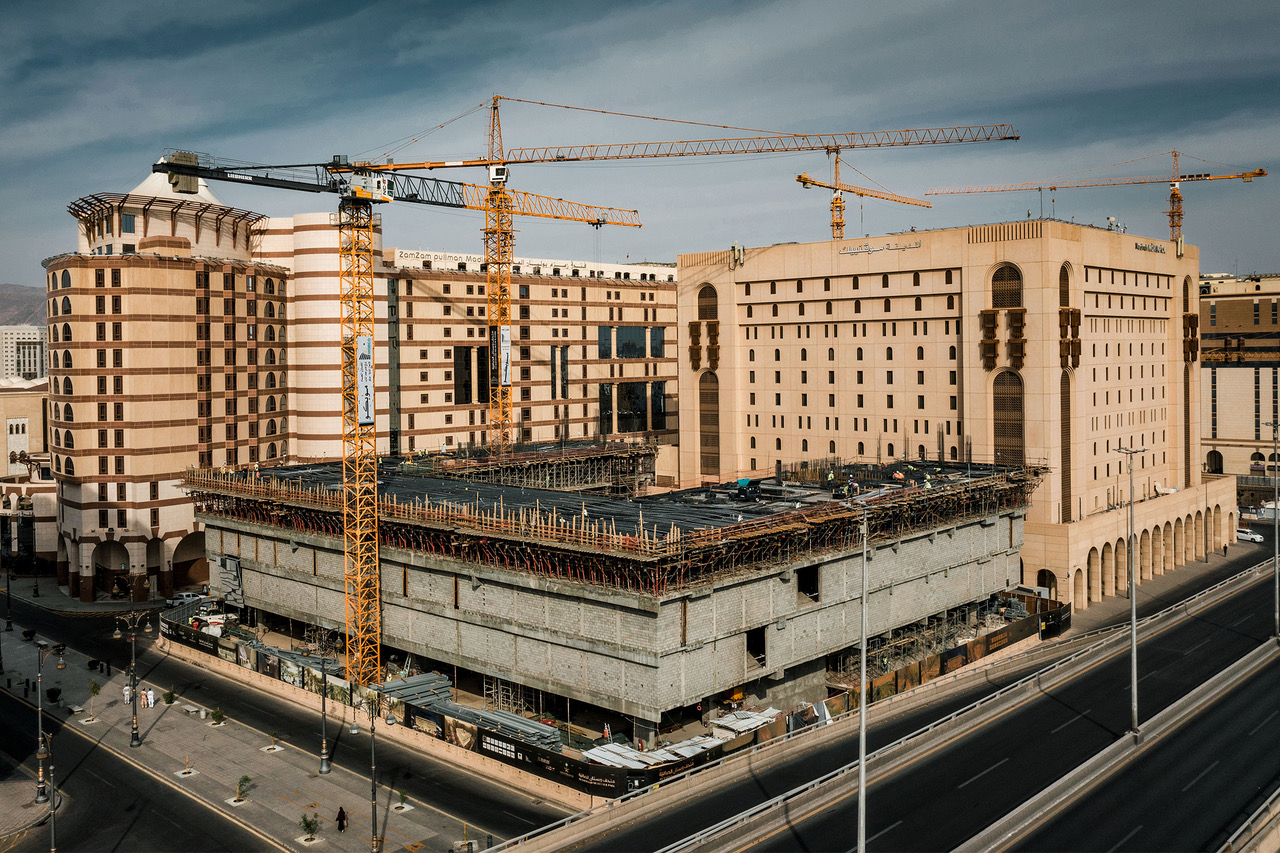 A Liebherr flat top crane, the NC-B 12-70, is currently on its first job in Medina, Saudi Arabia, where it is part of a museum construction project.
The twelve-tonne model is designed for price-sensitive markets and customers. It is suitable for both cast-in-place concrete construction, as well as for the precise lifting of heavy prefabricated parts. It has a maximum jib length of 70 metres and offers a jib head load capacity of 2,000 kilograms at maximum jib.
The crane is being used by MOBCO for Construction and Civil Works on their Safiyyah Museum and Park project. A museum, shops, cafés and a public garden complete with palm trees will move in following completion.
The NC-B concept is optimised for transport and assembly. Five trucks deliver all elements of the slewing part with 70 m jib length to site. Standard-sized containers can be used for transport. Once on site, the central unit with slewing platform and connection element only requires one lift. A weight reduction of the central unit is also possible. If needed, the slewing platform, control cabinet and cabin can be installed separately to meet the assembly crane's performance capacity.
Liebherr also offers a six-tonne version as part of its NC-B series in the form of the NC-B 6-62. Short delivery times are available for both series from Liebherr's production site in Pune, India.