Italy's Zanoletti adds Liebherr MK 88-4.1
30.12.2021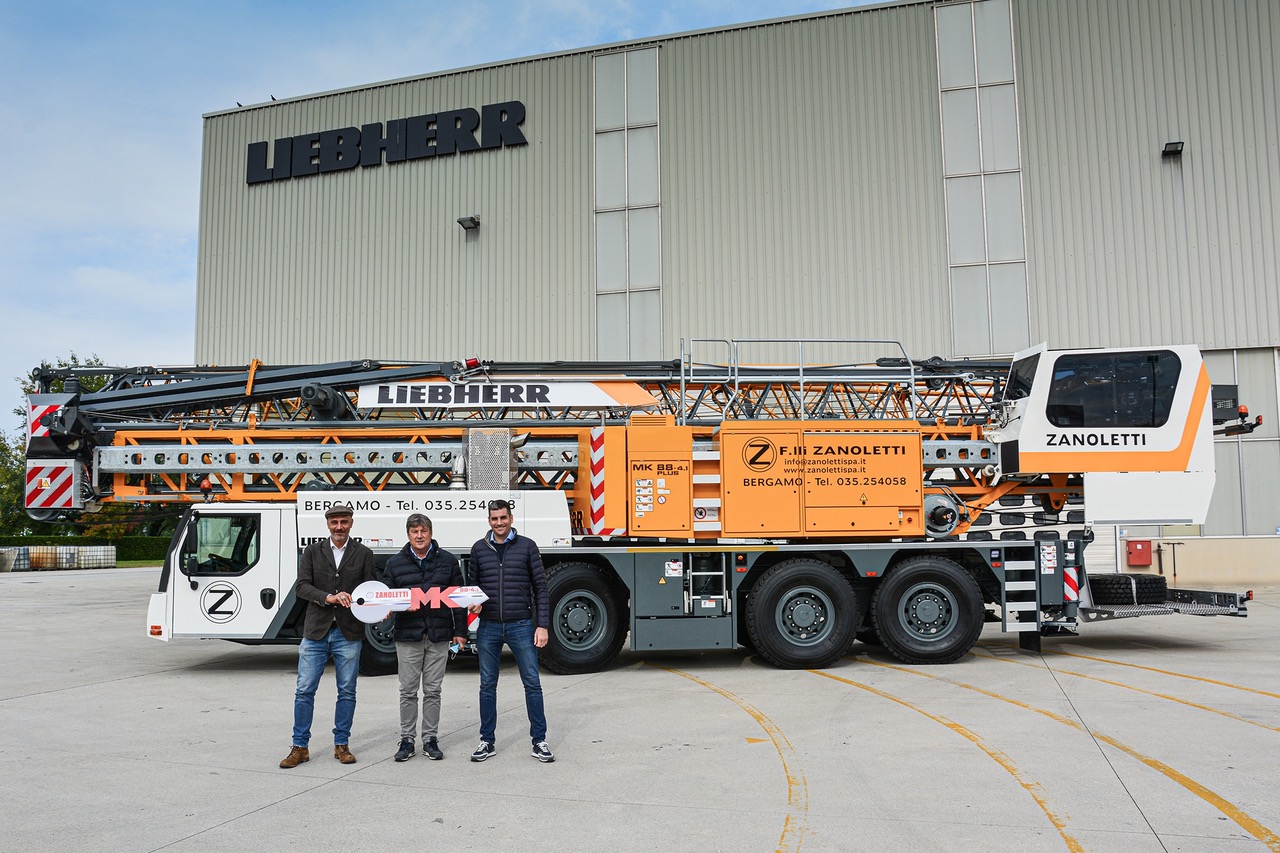 Italian transport and crane company F.lli Zanoletti S.p.A. has expanded its fleet with a new Liebherr MK 88-4.1 mobile construction crane.
The four-axle crane was chosen for its suitability for assignments in densely built-up areas and for one-person handling. Managing directors Bortolo and Edoardo Zanoletti said during the official handover: "Liebherr stands for quality, comprehensive service support and reliable availability of spare parts."
At present, the fleet belonging to F.lli Zanoletti S.p.A. consists of 18 machines, six of which are Liebherr cranes. The MK 88-4.1 will be put to use in a variety of contexts, especially when time and space are in short supply.
The taxi crane offers a jib head load capacity of 2,200 kilograms at a maximum radius of 45 metres. Its increased lifting capacities, compared to the MK 88, ensure even greater performance, especially in luffed jib position. Intelligent assistance systems support the crane operator and enable precise and safe working, even in challenging situations.
The two assigned crane operators at Zanoletti, Simone Bonfanti and Tomaso Ferazzini, commented: "Our first impressions of the MK 88-4.1 are extremely positive. The crane's different steering set-ups make it easy to handle out on the road and on tight construction sites. Precise operation also means it's fast and efficient on site."
To make sure everything goes smoothly, the operators received several days of training at Liebherr's site in Biberach.
F.lli Zanoletti S.p.A. bought its first Liebherr crane, a 170-tonne machine, four decades ago. Based in Bergamo, the company employs 25 people and renews its fleet at regular intervals.