Montejo gears up for more wind power projects with new crane
22.10.2021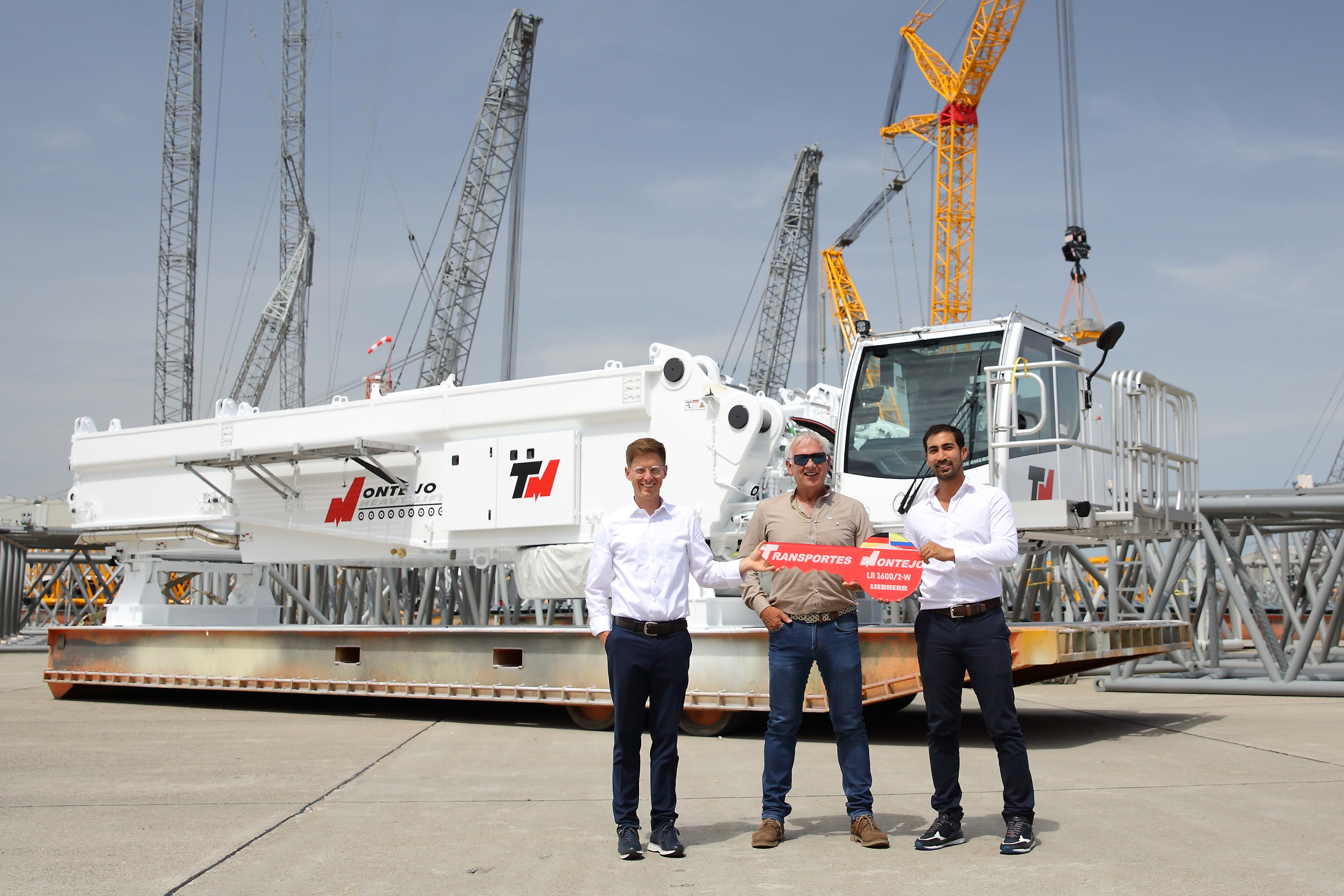 Colombian company Transportes Montejo has expanded its fleet with a new LR 1600/2-W crawler crane. Montejo specialises in the construction and installation of various different types of power plant as well as in the petrochemicals, hydroelectricity, coal and oil sectors.
The Liebherr model has a narrow track gear and a lifting capacity of 600 tonnes and was selected for its suitability for erecting new wind turbines.
"We needed a crane for use at wind farms and the LR 1600/2-W is ideal for that purpose," explains company owner Fernando Montejo. "Moving the crane on its narrow track gear is an enormous advantage on narrow roads and routes. What is more, the 600-tonner is extremely versatile."
The LR 1600/2-W track width of just 5.8 metres makes it ideal for travelling on narrow routes. As the support plates are close to the ground and the folding beams can be adjusted to the available route width, it achieves a high level of safety for relocation procedures.
Montejo continues: "Demand is high as our country wishes to undertake a number of wind power projects. Furthermore, the LR 1600/2-W is suitable for an enormous range of work and delivers impressive lifting capacity."
Power plant and energy specialist Montejo has a crane fleet comprising more than 90 mobile and crawler cranes. It includes heavy duty cranes with a lifting capacity of more than 600 tonnes and cranes in the same lifting capacity class.