Noatum boosts crane fleet at Spanish terminals
13.01.2022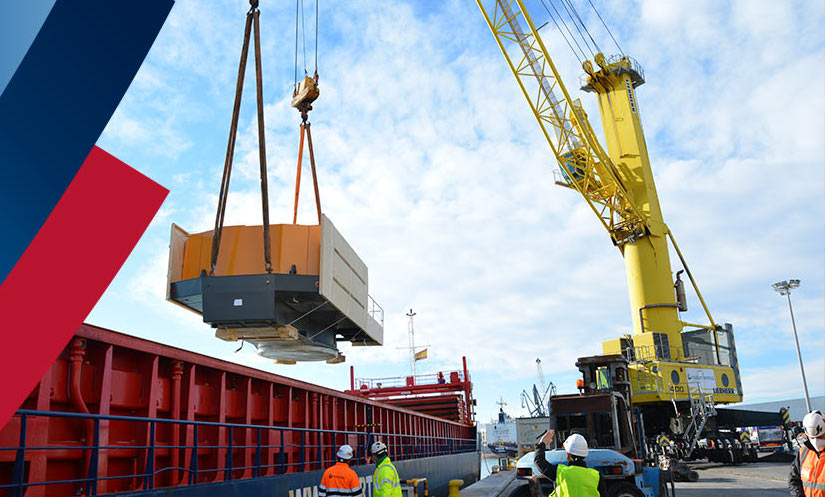 Noatum terminals has increased its fleet of mobile cranes at three of its terminals in Spain.
The port concessions and infrastructures management company, along with major shareholder Algeposa, purchased four Liebherr cranes for their terminals in Sagunto, Castellon and Tarragona. The first of these cranes arrived in Sagunto, onboard the vessel Mv Hoogvliet, on 5 January.
Explaining the benefits that will be brought to each port, a spokesperson for Noatum terminals said: "Two of these cranes will be destined for Noatum Terminal Sagunto. These are the LHM420 Pactronic model, and have a maximum lifting capacity of 124 tonnes, which will enable an improvement in productivity of up to 38 containers per hour. This model is also capable of handling bulk goods and all types of general merchandise and project cargo.
"A third model LHM420 crane will be destined for Noatum Terminal Tarragona - a facility specialising in port operations for agri-foodstuffs bulk cargo, one of the main areas of trade at the Tarragona facility. The crane will be located on the Castilla quay to improve the productivity of the automated installation that the company manages there.
"The fourth crane will be operated at Noatum Terminal Castellon - a multipurpose terminal that offers comprehensive services for containerised cargo, other unitised and project cargo, and solid and liquid bulk. The crane has been acquired to optimise operational flows and the ongoing increase in the volumes transited by Noatum's concessions on the Dársena Norte docks."
The new model LHM550 unit has a lifting capacity of 144 tonnes and an outreach of 54 metres; it is optimised for bulk handling on Capesize class vessels, in addition to container handling and New-Panamax class vessels.
Noatum terminals already operates four mobile cranes and six electric cranes at Sagunto, four mobile cranes and two container cranes at Castellon, and two mobile cranes at Tarragona.