Peel Ports completes install of ship-to-shore container cranes
24.02.2022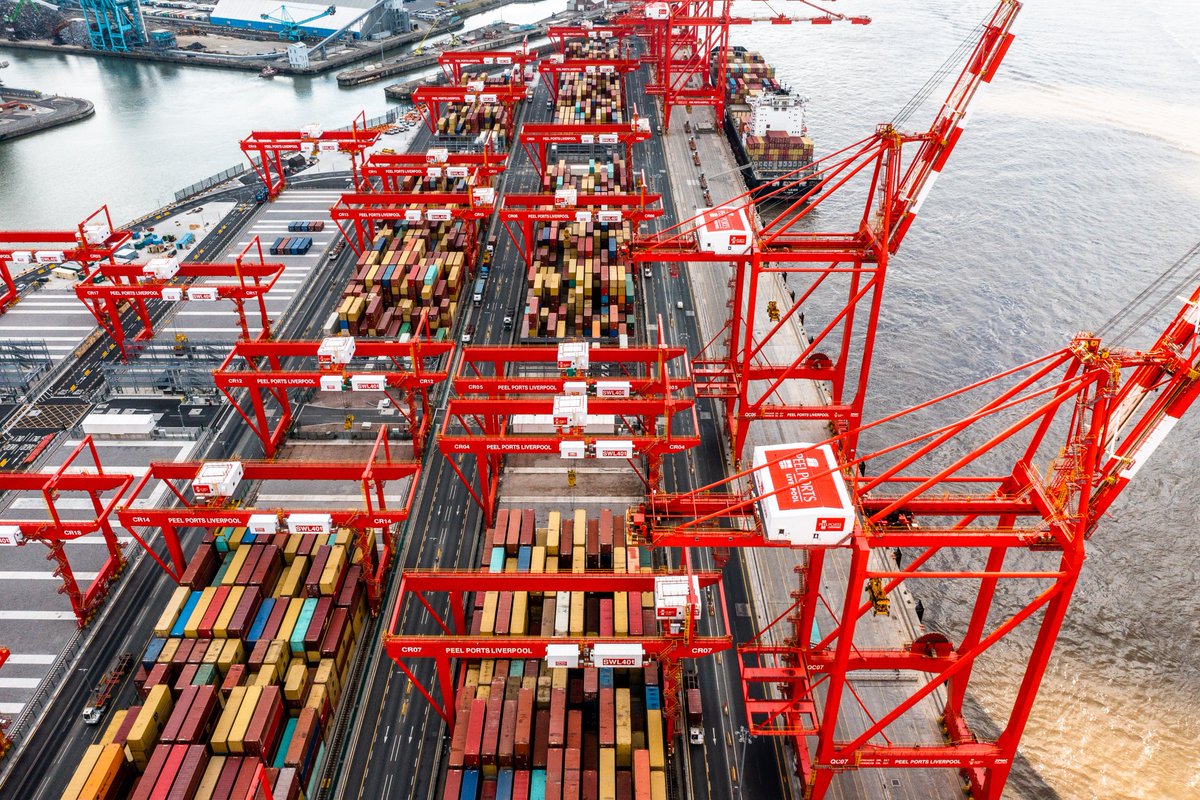 Peel Ports, England, has now completed the commissioning of additional ship-to-shore container cranes at the Port of Liverpool's Terminal 1, providing a 30% uplift in quayside capacity.
The new cranes will service the needs of specialist carriers such as Atlantic Container Line (ACL) and their intra Europe services operated by Containerships, BG Freightline, WEC and Borchard XCL.
The 12-week commissioning programme was fully completed last month. Two new cranes added to the six already in place, allowing for greater efficiency and faster turnaround times for the loading and the discharging of taller container vessels.
The new cranes designed and built by Liebherr Container Cranes Limited, utilise high tensile steel and lattice boom and beam construction and have greater connectivity, so they can be monitored remotely.
Last year Peel Ports completed the second phase of investments for Terminal 2, with ten new cantilever rail-mounted gantry (CRMG) cranes.
David Huck, Chief Operating Officer at Peel Ports said: "Innovation and the continued investment in infrastructure and our people are at the heart of our business strategy. We are delighted to see these new cranes now in full operation. They represent a significant investment in our capability and highlight our commitment to ensuing the Port of Liverpool continues to provide a highly efficient service."