Sarens gives Lukoil a lift in Astrakhan
31.08.2021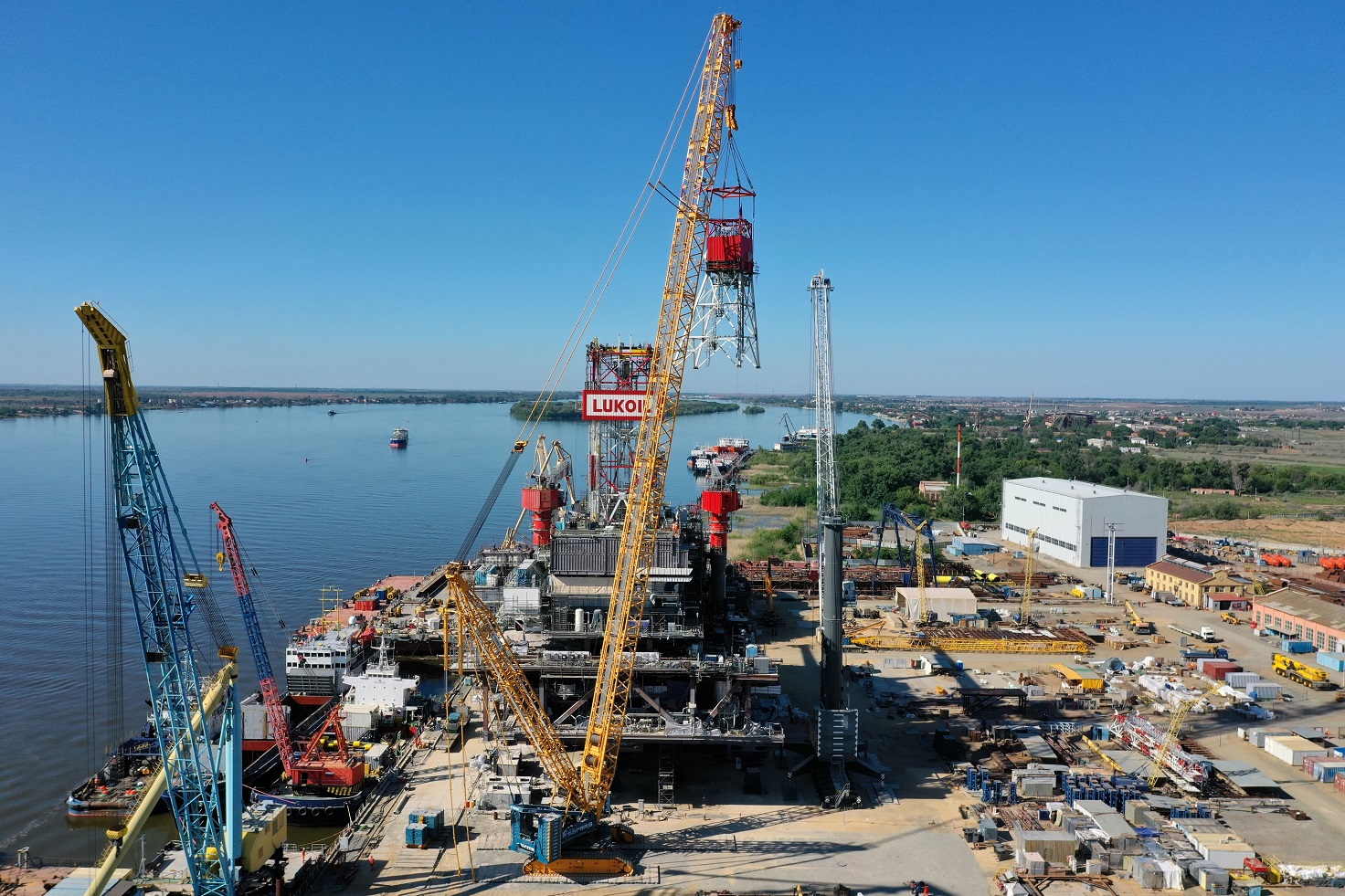 Sarens was called on to install heavy modules for Lukoil's oil platform in Astrakhan, Russia.
A Sarens CC 6800-1 crane, made by Demag and in configuration SSL/LSL 114m, was deployed with a 240T superlift, owing to the heavy weight modules being lifted to a height of around 100m.
The CC6800-1 was delivered from Tobolsk in Russia, while some parts were mobilised from Atyrau, Kazakhstan. Mobilisation took 20 days and the assembly was completed in 10 days.
According to the project manager, Alexey Budanov: "The construction site was very congested as several contractors were working simultaneously on the site. Our choice of the crane with the superlift ensured smooth lift and installation in the given space with maximum reach."
The team lifted the middle module of the drilling rig weighing 175T and the upper module weighing 75T, along with other smaller sections.