South Carolina Ports expands ship-to-shore fleet at Wando Welch Terminal
11.11.2021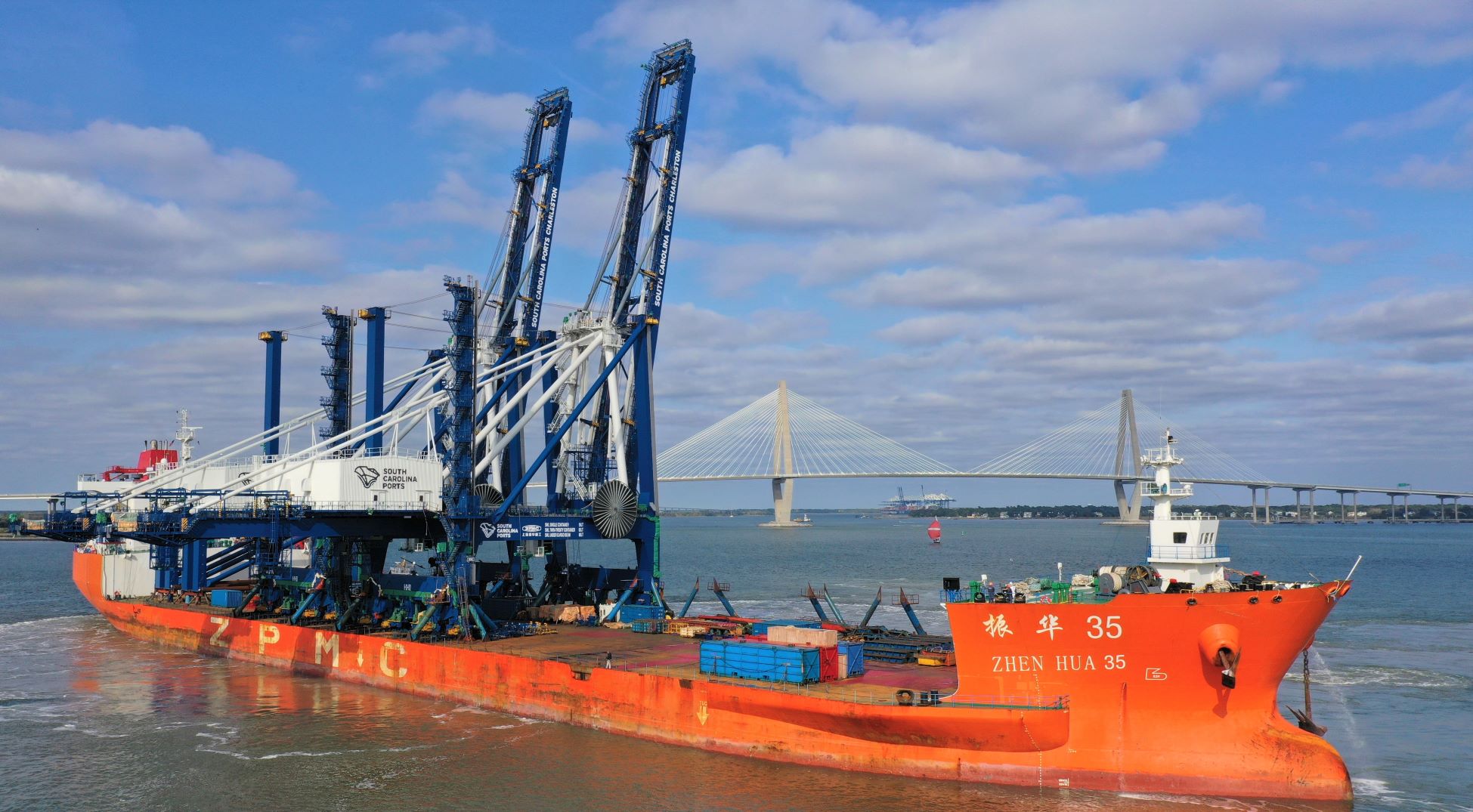 South Carolina Ports has welcomed two ship-to-shore cranes to Wando Welch Terminal, completing its fleet of 15 new ship-to-shore cranes.
The cranes enable SC Ports to efficiently load and unload containers from mega container ships as retail imports continue to boom at the Port of Charleston.
SC Ports CEO Jim Newsome said: "Our new fleet of 15 impressive ship-to-shore cranes enables SC Ports to handle three 14,000-TEU container ships at one time at Wando Welch Terminal. Combined with the additional berth at the new Hugh K. Leatherman Terminal, SC Ports can now seamlessly handle four 14,000-TEU container ships simultaneously."
SC Ports has invested more than $2 billion in port infrastructure in recent years, including around $500 million to modernize Wando Welch Terminal. These investments have proved crucial as the Port of Charleston continues to efficiently handle record-breaking vessels and cargo volumes.
Newsome added: "We embarked on an ambitious program in 2015 to modernize Wando Welch Terminal to handle neo-Panamax container ships. Our investments add 700,000 TEUs of capacity to Wando Welch Terminal — a great benefit to our customers who need capacity and fluidity in the supply chain now more than ever."
Enhancements of the three-berth Wando Welch Terminal include: 15 ship-to-shore cranes and a stronger wharf to handle the biggest ships calling the U.S. East Coast; 65 rubber-tired gantry cranes to efficiently work the expansive container yard; and a total of 2.4 million TEUs of annual throughput capacity to handle growing cargo volumes.
The ship-to-shore cranes were made by Shanghai-based ZPMC and will be fully assembled over the coming months in preparation for working vessels at Wando Welch Terminal early next year.
The cranes offer 155 feet of lift height above the wharf deck and 212 feet of outreach, capable of extending over 24 boxes wide on a container ship.
"After years of planning by our engineering and maintenance teams, we are very excited to welcome the final cranes that complete our new fleet at Wando Welch Terminal," said SC Ports COO Barbara.
"These cranes offer more height and wider outreach to work the biggest ships calling the U.S. East Coast. SC Ports' investments in new cargo-handling equipment ensure efficient operations and fluidity for the supply chain."