Sennebogen celebrates 30th anniversary with 100t telescopic crawler crane
04.02.2022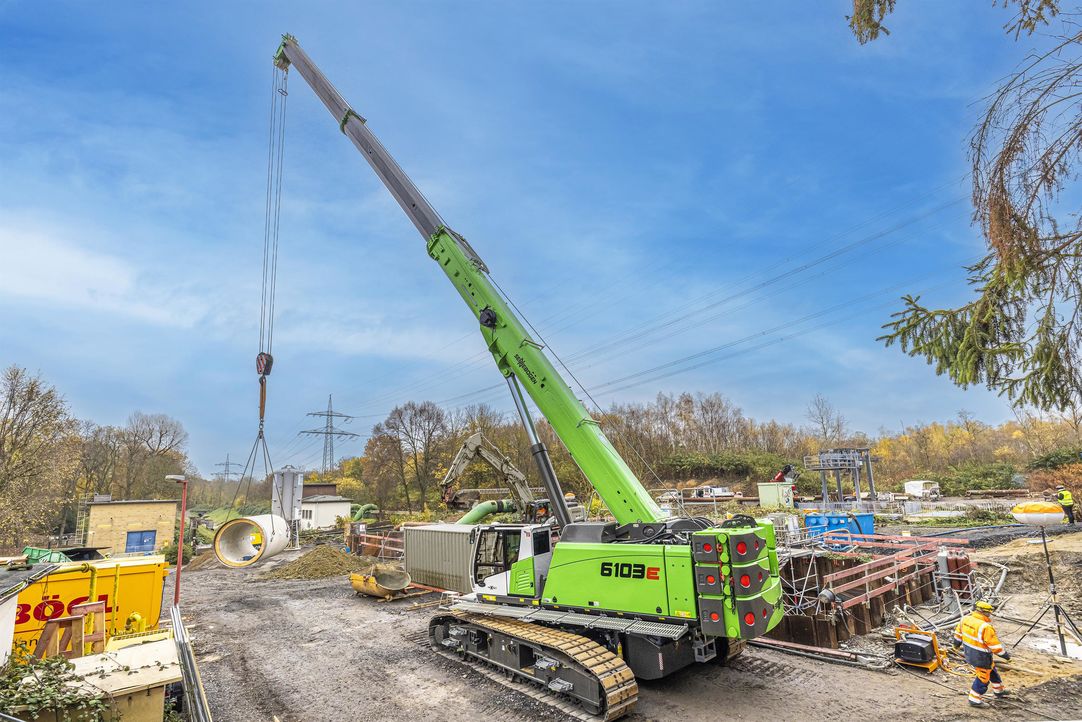 Sennebogen has expanded its product portfolio with a telescopic crawler crane with a 100 tonne load capacity and a maximum boom length of up to 62m.
The new 6103E model has been launched to celebrate the company's 30th anniversary year and is designed to "fill the gap between the existing models, providing an interesting solution for construction companies in building and civil engineering and for crane rental companies in particular."
With a range of equipment solutions, the machine can also be configured to meet customer-specific requirements in special civil engineering or hydraulic engineering, such as operation with organic oils, working area limitation, low-temperature operations.
The 5-section pin boom has a maximum length of 46.8 m for the driver in standard configuration. The reach can be optionally optimized up to 62m with the fly jib and extension. The boom system thus enables comfortable working heights of up to 50m. Operation is carried out via joystick movement.
The telescoping crawler undercarriage has a maximum track width of 4.2m, suitable for rough terrain. As a Pick and Carry crane, the telescopic crawler can also be moved with up to 100% load on the hook, suitable for prefabricated part and component assembly and on large construction sites.
The cab can tilt 20 degrees as standard and, or can be hydraulically elevated to an eye level of 5.60m. There is also the option of operating the crane from outside the cab via radio remote control.