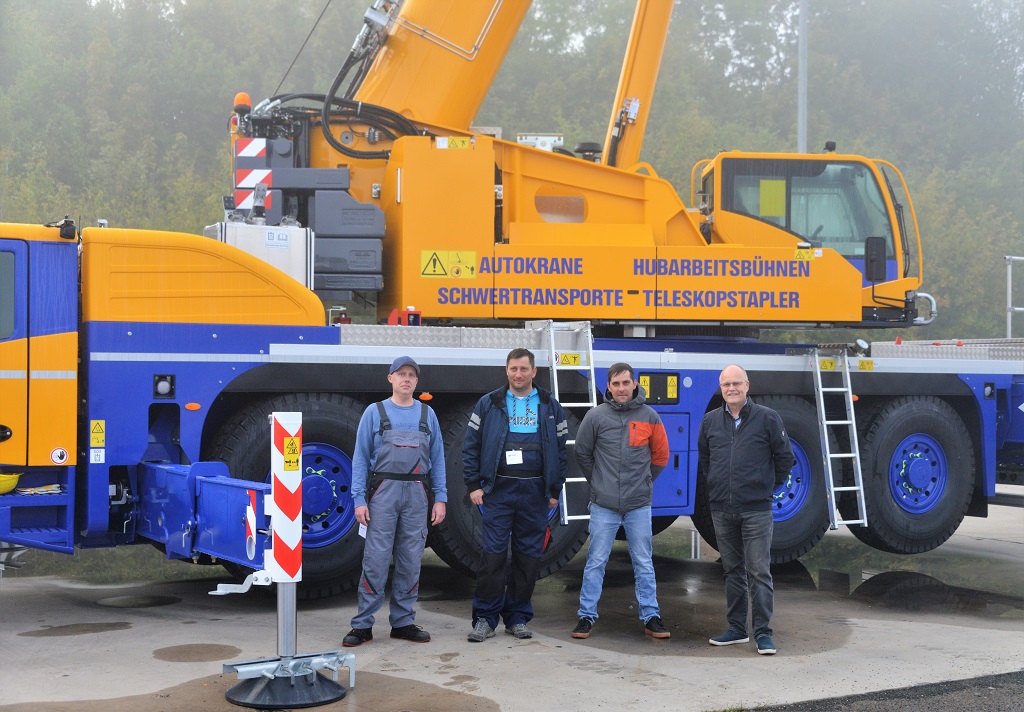 I & H Kran Transport Montageservice GmbH has recently acquired Tadano all terrain cranes - AC 4.100L-1 and AC 5.220L-1
Site manager Nils Laumann said: "Among the many factors that won us over when it came to the AC 100-4L were its compact dimensions and two-engine concept."
Both cranes feature the IC-1 Plus control system, which makes it possible to take full advantage of the maximum crane lifting capacity even when space is constrained and when using outriggers in an asymmetrical configuration.
Nils added: "Lifting capacities are significantly increased at various slewing angles in many cases, even with a partial counterweight, and that makes using this crane particularly cost-effective in many projects."
The new AC 5.220L-1 has a main boom of 78m.
"We'll be using this crane primarily to lift concrete prefab components. Its long main boom and radius of up to 74 meters make it the ideal machine," explained Nils.