Terex appoints Dutch distributor
17.02.2022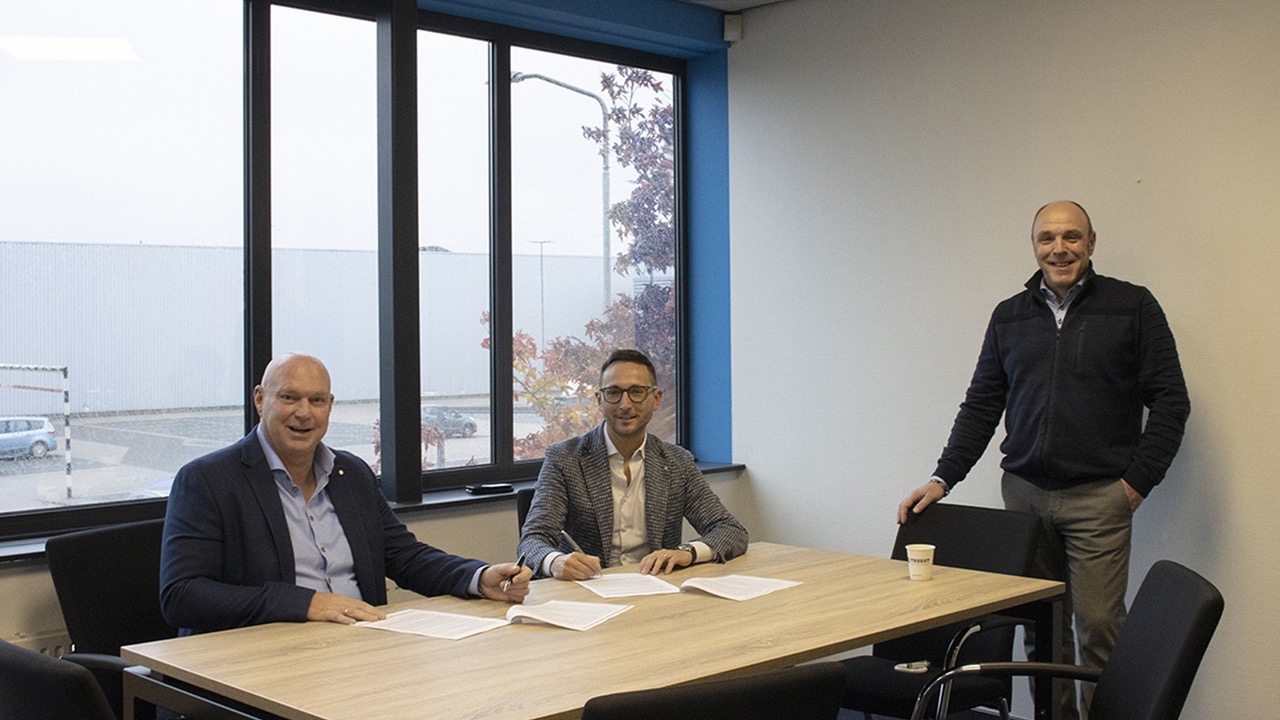 Terex Cranes has appointed Troost Machinehandel as the authorised distributor for The Netherlands.
Troost Machinehandel will supply the full line of Terex RT cranes, along with offering genuine spare parts and professional service.
"I'm very delighted we signed a new dealership agreement with Troost Machinehandel; it is an important step for a strategic Country as The Netherlands" said Giancarlo Montanari, Terex RT business line leader.
As a machines importer, Troost Machinehandel BV is responsible for the sale and rental of many products like excavators, wheel loaders, mobile excavators, material handlers… and now also of rough terrain cranes.
Troost's workshop is over 2000 m2 and is equipped with a range of tools and equipment for machine serving. The company offers 24-hour support across its distribution area and employs more than 15 service mechanics who regularly undergo training at certified training centres.
Stephan Wijkmans, regional sales manager at Terex Rough Terrain Cranes said: "We are honoured to work with Troost Machinehandel who is already a well performing Terex Ecotec dealer. We believe that the partnership between our companies will contribute to the growth of the RT market in The Netherlands."
Cor Troost of Troost Machinehandel added: "Troost Machinehandel is delighted to start a new journey with Terex Rough Terrain cranes supporting customers in The Netherlands. We believe that the addition of Terex RT to our equipment portfolio will enable us to sustain our customers with an even more diversified and quality offer. We look forward to providing our customers with Terex RT equipment alongside our back up service, which is essential in the lifting industry."