New Liebherr mobile crane for Ullrich Krane
24.12.2021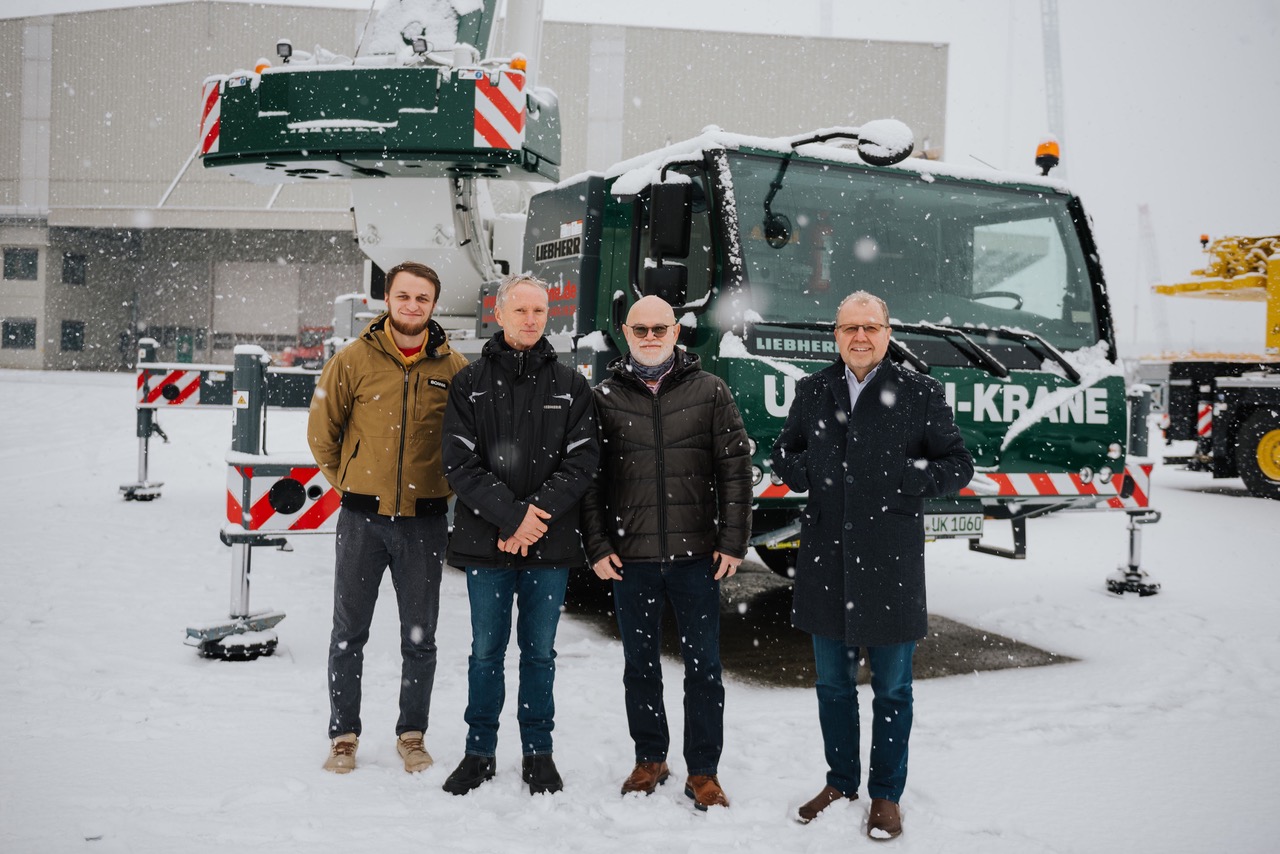 Ullrich Krane GmbH has taken delivery of a Liebherr LTM 1060-3.1 mobile crane. The 60 tonne machine will supplement the crane fleet in the segment between 50 and 90 tonnes.
It is the 27th crane that the German company has bought from Liebherr during its 27 year history. Ullrich has exclusively operated Liebherr mobile cranes since it opened for business.

Company proprietor Michael Ullrich said: "We have now closed the gap between 50 and 90 tonnes with the LTM 1060-3.1. We can use this compact 3-axle crane for a very wide range of jobs due to its high lifting capacity and its 48 metre telescopic boom."

A folding jib enables the LTM 1060-3.1 to achieve hook heights of up to 63 metres and radii of up to 48 metres. On public roads it can carry up to 5.5 tonnes of ballast with an axle load of 12 tonnes. This means that it can complete the majority of its jobs without requiring additional ballast to be transported. The 3-axle crane achieves its maximum lifting capacity when set up with its complete counterweight of 12.8 tonnes.

Michael added: "The latest Liebherr engine technology enables us to modify our crane fleet to make it greener. Reducing fuel consumption and CO2 emissions is one of our main challenges."