XCMG launches the world's first plug-in double drive hybrid crane
03.12.2021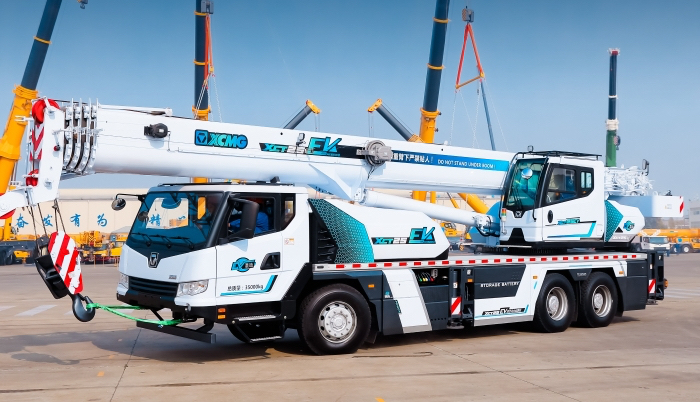 Chinese manufacturer XCMG has launched the world's first plug-in double drive hybrid crane. The XCMG XCT25_EV model is the world's first truck crane driven by oil and electricity.
The patented crane can lift 25 tonnes and can switch between four working modes: hybrid, pure electricity, pure oil and plug-in.
It takes 16 seconds to achieve 0-40km/h, which according to the manufacturer is half the time of an ordinary fuel crane.
Lasting 1.5 hours fully charged, with 800km endurance on full fuel, the noise of the carriage during driving is just 60 dB