Bronson Crane takes North America's first Potain Igo T 99 self-erecting crane
04.11.2021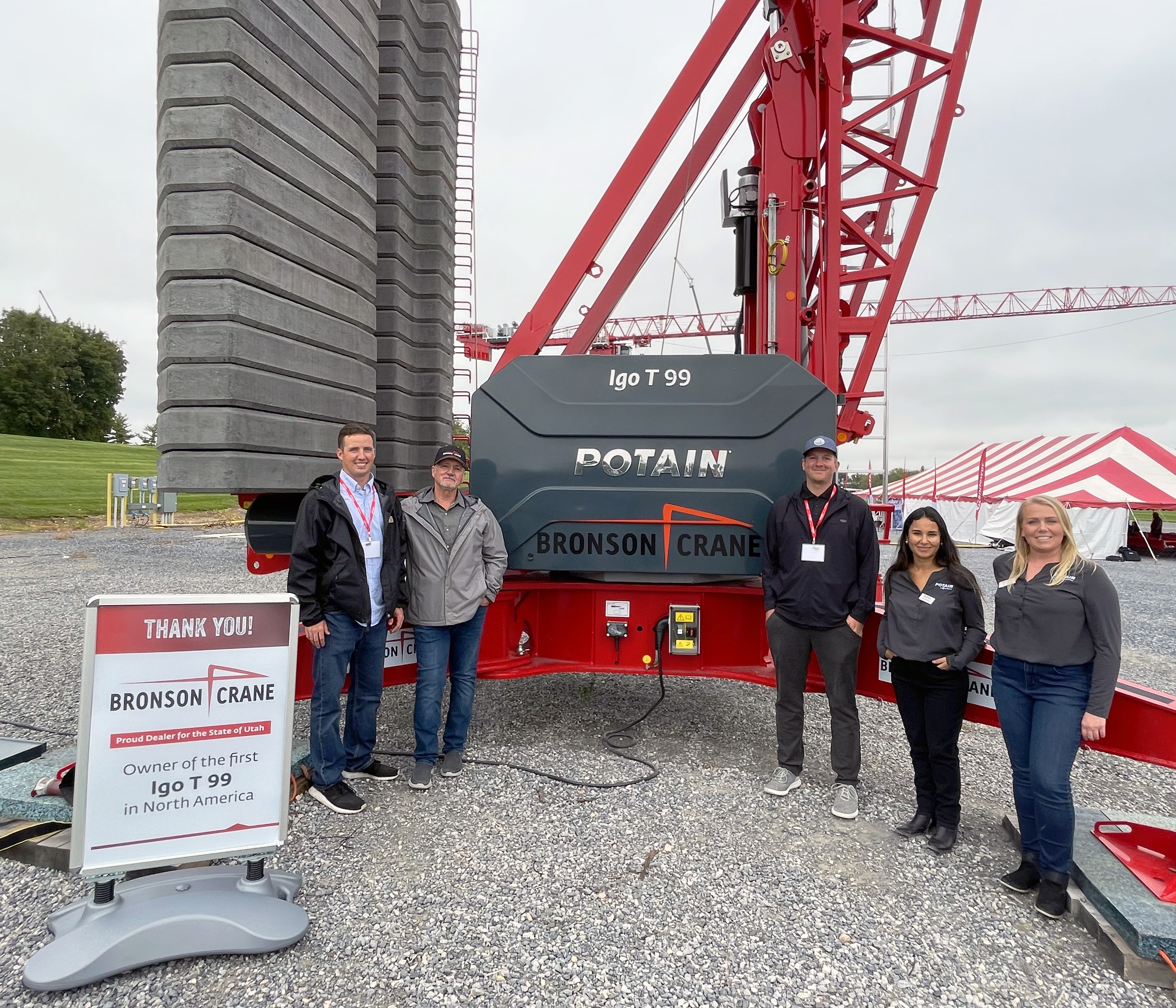 Utah-based Bronson Crane has purchased the first Potain Igo T 99 self-erecting crane in North America.
Launched in June, the Igo T 99 expands Potain's self-erecting crane offering, with improved capacity and reach over previous models but the same compact footprint the Igo series is known for. It features a 6.6 USt (6t) maximum capacity and maximum reach of 157ft (48m).
Bronson Crane has been the top self-erecting crane dealer in the U.S. since 2011. Earl Bronson, the company's founder, said his team is excited to have North America's first Igo T 99. "We believe this crane will add to our fleet in significant ways," he said.
"Many of our best customers have purchased our smaller Hup machines and are familiar with the technology. The Igo T 99 has most of the same technology as the Hup series, but with the performance of the industry-proven Igo T 85. The Igo T 99 will bring greater capacity and a larger radius which are certain to help Utah construction move quickly and efficiently."